AOC has announced the expansion of product portfolio with the introduction of its brand new E1 series of surveillance monitors targeting the fast-growing regional market for video surveillance.
According to the analysts 6Wresearch, the Middle East commercial security market will grow by nearly 17 percent annually over the next six years, valuing $7.4 billion in 2024, compared to an estimated $2.9 billion in 2018. Video surveillance has the lion share in this commercial security market in the region with a market size estimated at $1.87 billion in 2017.
The E1 series consists of 4 models; 9E1H 18.5-inch (470mm), 20E1H 19.5-inch (494.2 mm), 22E1H 21.5-inch (546.87 mm) and 27E1H 27-inch (685.9 mm). The new AOC monitors supports the widest range of video cameras and are also compatible with the latest video surveillance and security applications.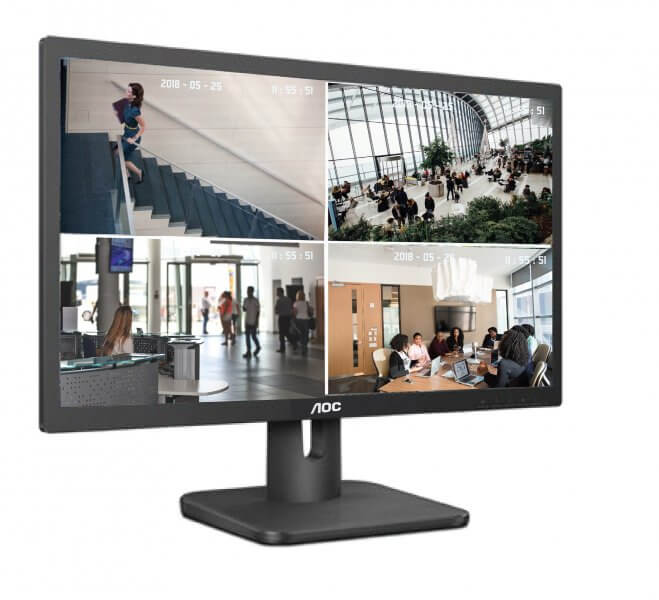 AOC noted that the E1 series is specially designed and built with components TN Panel to last long in harsh conditions and operate reliably for 24 hours a day displaying footage from CCTV camera. The monitor also features protection from overheating and display distortions while working for long hours. The company has also engineered the monitor to consume less energy as against similar size options of monitors in the market. The AOC 18.5inch model consumes only 11w under operation mode as compared to 15w plus for other monitors in the same size segments.
The E1 Series is equipped to split the screen into eight workspaces with Screen+ and also all the models comes with VESA wall mount that enables easy installation on walls or boards for easy view ability required for surveillance purpose.
Sameh Gamal, Business Development Manager MEA, AOC said, "Designed mainly for seucrity and surveillance industry, the E1 Series is powered by latest technology along with excellent panel quality and productivity-enhancing features such as Low Blue Light mode or Flicker-Free technology. All monitors from the E1 Series feature Full HD (1920×1080 pixels) displays for crisp texts plus great rendition of images and videos ensuring high quality surveillance."
"We are confident with this E1 series, AOC will be able to set new benchmark in security and surveillance industry in the region. This would also open up new opportunities for our partners to focus on this fast growing surveillance market and boost their business," said Sameh.
AOC offers a three-year warranty for all AOC monitors products. The models comes in end user Prices, 279 AED for 9E1H 18.5-inch, 299 AED for 20E1H 19.5-inch, 349 AED for 22E1H 21.5-inch and 599 AED for 27E1H 27-inch.