Cisco has unveiled its range of concepts designed to create a seamless experience for tourists and commuters as they navigate urban cities at the recently held GITEX Technology Week.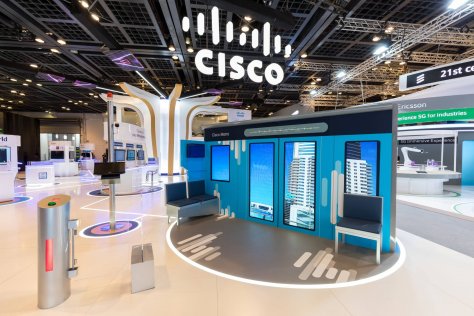 In addition to signing a Memorandum of Understanding with Dubai's Road and Transport Authority (RTA) to foresee the use of pioneering technology on buses to improve passenger experiences, optimise inspection processes and protect RTA's revenue, Cisco also unveiled at GITEX its concepts for dynamic digital signage in metros.
Integrated into the screens of a metro, content can change based on the location and end destination of the train, providing information on points of interest and the opportunity to purchase tickets via QR codes.
For those commuting beyond the metro station, Cisco has created solutions for connected roadways, providing travelers with further guidance as they continue their onward journeys. Cisco's smart kiosk, proposed to be located outside metro stations and airports, is designed to display a host of information, including city maps, bus routes and timings and more.
Travelers can also book taxis directly via the smart kiosk, inputting additional information such as the number of people and bags to ensure their vehicle meets the required needs. Furthermore, Cisco's kiosk provides car-sharing options, smart wayfinding to their dedicated taxi and NFC payment functionality.
On the operations side, Cisco has created a smart transportation dashboard, designed to communicate with IoT sensors around the city to show the status of roads, traffic and weather in real-time, helping aid a smoother journey for both driver and passenger alike.