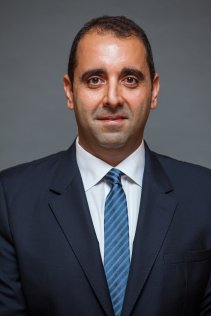 Dell EMC has announced that Havier Haddad has been appointed as the general manager for the Gulf region which includes Kuwait, Qatar, Oman and Bahrain.
The challenges that the Gulf represents and the diversity of customer, coupled with the regional complexities, requires maturity, experience and strong leadership. In his new role, Haddad said his focus will be further strengthening the firm's commitment to help customers and partners in these countries to unlock "new enterprise value, develop national capabilities, pursue innovation and continue building the momentum" in these markets.
As a veteran with 20 years of experience in the IT industry, and 11 years of tenure at Dell EMC, Haddad has successfully led and driven the channel and distribution organisations across Middle East, Turkey, Africa, and Eastern Europe. Haddad transitions in his new role from being a senior channel director, a position he has held since January 2015. He had joined EMC in 2008 as channel sales manager for the Gulf and Levant region, followed by a position as channel manager from 2010 to 2012.