Organisations are increasingly modernising their IT infrastructures to keep up with the fast-paced digital transformation and create efficient business environments.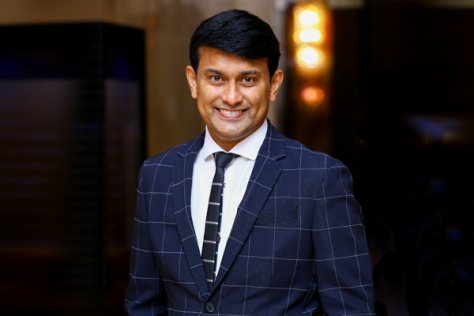 Small and medium businesses are increasingly recognising that they can gain from the advantages of enterprise-grade networking solutions, owing to evolving business models. They are realising that these solutions are no longer beyond their reach, in terms of cost or accessibility. Also, as technologies progress, SMBs are more perceptive of how susceptible they can be to security attacks, persuading them further to invest in security solutions.
As an established networking veteran in the region, D-Link Middle East and Africa (MEA) has observed SMB and SOHO segments increasing their IT budgets with each passing year.
Sakkeer Hussain, director, Sales and Marketing, D- Link MEA, said, "Businesses in SMB and SOHO segments are seeking strong, stable and fast Wi-Fi connections to support other technologies. They are looking to enhance business efficiencies through automation and smart technologies."
The foundation technologies powering the growth of global smart home / office segment include Internet of Things (IoT) and smart devices, aided by fast Wi-Fi connections. According to a report by research firm IDC, spending on IoT technologies in the Middle East and Africa is set to reach $17.63 billion by 2023, as governments and organisations prioritise and invest in digital transformation projects.
Robust, fast and reliable Wi-Fi connections are essential to the smooth operation of a smart home or office or building. To ensure this – Mesh routers are the cutting-edge technology modernisation for home Wi-Fi setups, that can be the answer to most Wi-Fi challenges.
"Identifying the opportunities in this market, we have also customised our offerings to specifically target SMB / SOHO customers," added Hussain. "Today, we boast an extensive range of products and services targeted at this segment."
D-Link MEA has announced several exciting new launches planned for the year. From a global perspective, customers would have had a sneak-peek at the CES 2020 event held at the beginning of the year.
"Predictably, technologies such as AI, IoT, mesh, Wi-Fi 6 routers and 5G, dominate our new unveils. We also have a new line-up of mydlink cameras, soon to be available regionally. We are perfectly positioned to assist SMB and SOHO customers to leverage the benefits of digital transformation effectively," said Hussain.
List of new D-Link products SMB/SOHO segment can expect in 2020:
Routers
AC1900 Scalable Mesh Wi-Fi Router (COVR-1900-US), Q1 2020, $119.9
AC1750 Mesh Wi-Fi Router (DIR-1750-US), Q1 2020, $99.99
AC1900 Mesh Wi-Fi Router (DIR-1950-US), Q1 2020, $119.99
AC1750 Mesh Wi-Fi Range Extender (DAP-1755-US), Q1 2020, $99.99
AC1950 Mesh Wi-Fi Range Extender (DAP-1955-US), Q1 2020, $109.99
Smart AX1500 Mesh Wi-Fi 6 Router (DIR-X1560-US), Q1 2020, $119.99
Smart AX1800 Mesh Wi-Fi 6 Router (DIR-X1870-US), Q2 2020, $139.99
Smart AX2400 Mesh Wi-Fi 6 Router (DIR-X2460-US), Q3 2020, $159.99
Smart AX5400 Mesh Wi-Fi 6 Router (DIR-X5460-US), Q1 2020, $279.99
AX1800 Mesh Wi-Fi 6 Range Extender (DAP-X1870-US), Q2 2020, $129.99
AX1800 Whole Home Mesh System (COVR-X1872-US), Q2 2020, $269.99
5G
5G NR Enhanced Gateway (DWR-2010), Q2 2020
5G Gateway (DWR-978), Q2 2020
5G NR Outdoor Unit (DWP-1020), Q2 2020
mydlink cameras
Full HD Pan and Tilt Pro Wi-Fi Camera (DCS-8302LH), Q2 2020, $99.99
Full HD Indoor and Outdoor Pro Wi-Fi Camera (DCS-8526LH), Q3 2020, $119.99