Honeywell has announced the launch of a fully integrated voice-directed productivity solution for SAP Business One users across the Middle East.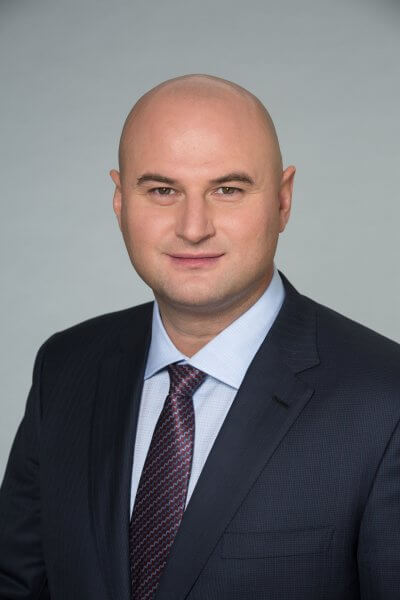 Honeywell signed an original equipment manufacturer (OEM) agreement with SAP to integrate and offer its Guided Work Solutions as an add-on for SAP Business One. The bundled solutions are expected to provide distribution centre customers with improved productivity, accuracy and safety.
Honeywell's Guided Work Solutions is a software application that runs on the Android operating system and is based on the company's industry-leading Vocollect voice technology. The worker-focused software is integrated with SAP Business One, an enterprise resource planning (ERP) platform designed for small and medium enterprise distribution centres.
"Distribution centres regionally have achieved significant productivity and accuracy gains by empowering their workers with Honeywell Vocollect voice solutions," said Miroslav Kafedzhiev, vice president and general manager, Middle East, Turkey and Africa (META), Honeywell Safety and Productivity Solutions. "With our new Guided Work Solutions, we can help small- and medium-sized enterprises in the Middle East smoothly and quickly deploy the same voice-directed technology used by some of the world's largest and most complex fulfilment operations," he added.
The integration with SAP software makes it easy for workers in the region to perform complex warehousing tasks, such as picking, receiving, put-away, packing and shipping inventory. For example, when SAP Business One receives a work order, Honeywell's Guided Work Solutions translates that order into a set of optimized interactive voice commands to allow workers to perform their tasks hands-free and eyes-free.
The software runs on a wide range of compatible hardware, including Honeywell's mobile computers, as well as other Android mobile devices. The Android platform provides support for multiple interfaces including voice, scanning and keypad.
SAP Business One is a software application that provides small- and medium-sized enterprises with solutions to manage warehouse operations, logistics and order fulfillment. Through the SAP partner programme, SAP provides companies like Honeywell with access to technologies and platforms to build integrated solutions that are easy to deploy for end-users.
By allowing workers to receive instructions and capture data hands-free and eyes-free, voice technology improves efficiency, accuracy and worker safety. It also speeds up training times for onboarding new workers by simplifying and standardising workflows in distribution centres and warehouses.
"Businesses are working to grow their operations while addressing their customers' expectations for speed and accuracy. Our bundled voice solution will allow even the smallest businesses to make their distribution operations more efficient by adding voice to their existing warehouse management system," said Kafedzhiev.