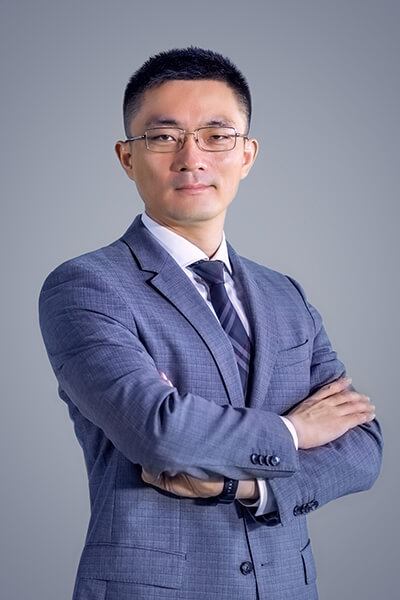 Huawei has announced the launch of its digital OptiX network solutions including Single OptiX, Campus OptiX, and DC OptiX solutions at the Huawei Middle East Digital OptiX Club 2020, an online technology summit held virtually from 24-25 August 2020.
The online summit, which hosted C-suite executives and IT professionals from across various industries in the region, was designed to help enterprises proactively cope with the opportunities and challenges brought by new technologies and applications, as well as pave the way for digital transformation in the foreseeable future.
David Shi, President of Enterprise Business Group, Huawei Middle East, said, "Leveraging Huawei's R&D capabilities in the ICT industry, we are always committed to providing cutting-edge technology and services in the region. Huawei is confident that our Single OptiX, Campus OptiX and DC OptiX solutions will help enterprises in the Middle East sharpen their digital competitive edge through an intelligent optical network foundation."
According to Patrick Filkins, Senior Research Analyst, IDC, "Network is a foundational layer for enabling secure, scalable and efficient use of Cloud, Edge and IoT Applications. Enterprise digital transformation needs to be accompanied by network transformation. Based on the advantages of fiber optic technologies relating to bandwidth, energy consumption and transmission, we observe an increasing number of industries are leveraging optical network connectivity in production and operational environments such as enterprise campuses and data centres."
During the online summit, Eng. Mohammad Al-Hajri, Director of Links Department at the Ministry of Communication in Kuwait, added, "Today we are fully embracing an intelligent fiber optical network to support our service initiatives across telecommunications, transportation, and postal divisions. Our legacy SDH network had clear limitations, whereas today we are proud to be working with partners like Huawei to leverage cutting-edge solutions that help us to consolidate our network management and open enormous bandwidth for future service innovation."
Huawei single OptiX intent-driven bearer networks for enterprise
With the development of Video, 5G, Big Data and AI, huge requirements for bearer networks are emerging in order to help achieve higher bandwidth, lower latency & efficient management. Huawei Single OptiX network solution brings innovative technology in speed, O&M, site and security. Super 200G commercial application and new sites (MS-OTN, OXC) can reduce the Total Cost of Ownership (TCO) by 50 percent. Additionally, Intelligent O&M can enable reactive to predictive health visualisation, health prediction, smart commissioning and precise troubleshooting reducing OPEX by 30 percent.
Huawei Campus OptiX: Future-proof network that meets service needs for 30 years
Huawei Campus OptiX network solution enables fully optical campus network connections through an IP plus POL architecture. Not only does it share the advantages of flexible capacity, powerful service processing, service automation, and intelligent O&M with IP networking, but also integrates the favorable features of optical technology in energy-saving, simplicity, and high efficiency. This makes the solution particularly suitable for airports, educational institutions, hotels, offices, and other campus scenarios. The solution helps enterprise customers improve O&M efficiency by 60 percent, reduce power consumption by 30 percent, and support smooth network upgrade in the next 30 years.
Until now, Huawei Campus OptiX solution has helped more than 600 enterprise customers in more than 40 countries deploy high-quality campus networks. Leveraging this latest Campus OptiX solution, Huawei will work with ecosystem partners to continuously help customers achieve optimal experience, eco-friendly operations, efficient O&M, and agile innovation.
Huawei OptiXtrans DC908: Building Data Centre Interconnect (DCI) networks with ultra large bandwidth, simplified architecture
The rapid development of big data, cloud computing, and mobile Internet has given rise to massive traffic generated between data centres. Many enterprises choose to build their own data centre interconnect (DCI) networks to ensure stable connectivity, premium cost control, and intelligent O&M.
Recognised as "Leader" of Data Centre Interconnect in 2019 by GlobalData, Huawei OptiXtrans DC908 features an ultra large capacity of 800 Gbit/s per wavelength supporting flexible configuration between 100G and 800G, and future-proof Super C+L technology to achieve 220 wavelengths. Meanwhile, Huawei's AI technology enables intelligent network O&M, which can automatically predict more than 60 percent of gradual failures and reduce false alarms through automated analysis of the failure origins. This flagship product helps enterprise customers easily cope with the challenges of massive data flows in the cloud era, continuously reduce the cost per bit, maximise the value of optical fibers, and improve customer's return on investment.
Until now, Huawei DC OptiX solution had helped over 120 key industry customers across more than 60 countries efficiently deploy DCI networks.