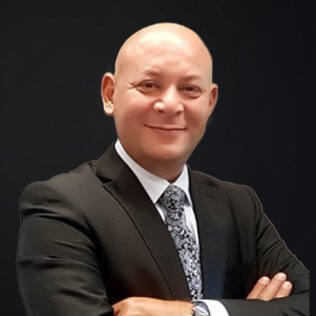 Invenio Business Solutions has introduced an array of SAP-based enterprise solutions that help transform businesses and their processes in these trying times and help ease their post-pandemic transition to drive growth and efficiency.
Enterprises are increasingly turning to business process re-engineering (BPR) to enhance process efficiency, reduce risks and increase compliance. Invenio's solutions are digital transformation accelerators that make intelligent analysis through an in-depth assessment of challenges, processes, risks, and controls, to aid the development plan to align practices with an organisation's strategy. They save precious resources and time by driving a reduction in manual processes and an increment in automated processes and workflows.
Invenio is a global leader in SAP Tax and Revenue Management consultancy and home to some impressive technical skills and public sector expertise. Using SAP's TRM platform based on S/4HANA, they've helped governments and organisations across the globe upgrade and digitise tax systems to improve compliance and revenue collection. Invenio is the first company in the world to implement SAP TRM for Public Sector on SAP S/4HANA and the first SAP partner to implement SAP S/4HANA based core tax administration solution in in three out of six GCC countries. Invenio Business Solutions has been awarded the designation of SAP Recognised Expertise in Public Sector, every year – a significant achievement based on their international track record of delivering successful tax projects on SAP.
"The pandemic has exponentially increased the need for a digital–ready businesses to overcome the challenges that they are facing due to the deficiency of their legacy systems. SAP solutions are considered to be game-changers by enterprises across the world, and we are proud to add value to them and customise them to enhance efficiencies for our clients. From providing a thorough assessment report with a carefully laid out plan to move to the cloud to expert guidance on delivering critical business projects virtually and remotely, we're completely committed in helping our customers throughout the entire digital transformation journey," said Hisham Sari, AVP & Country Manager, Invenio Solutions, UAE and Oman.
With supply chains and sales being disrupted globally, it has become essential to upgrade processes to result in transformed operations that can run smoothly in a post-COVID-19 world. Supply chain businesses face a unique set of challenges – margins are tight, deliveries need to be timely, and budgets need to be complied with. These processes require efficient integration of systems to ensure performance is optimal, and Invenio has extensive experience in helping organisations maximise their SAP investment. Through SAP-based solutions, their digital supply chain system provides greater visibility into the location and condition of goods; real-time collaboration through the connection of the participants on the digital supply chain network participants; enhanced efficiencies through quicker resolution, lower operating costs, reduction in excess inventory, and much more secure product distribution and traceability.
Invenio's solutions can help accelerate digital transformation to gain greater visibility and tighter control across production budgets, spending and cash flow. Built on SAP, the Content Financials Solution provides strict control and financial transparency throughout the immense creation and acquisition of content. It enables media companies to get a tighter control on spending and manage the whole lifecycle of their content better. Accurate cash flow forecast through greater control of expenses; time saved through a reduction in the time taken for the approval process; and better strategic decision making are just some of the benefits that come with the solution.
For addressing a number of complexities in the procurement process, with a growing range of specialist suppliers such as freelancers and agencies, Invenio has a Procure-to-Pay solution that is built on SAP and makes financial management easier, business analysis more meaningful, all with zero integration effort. There's also, and Invenio Broadcast Management Solution is that is built on SAP that streamlines the whole broadcasting process. This includes programming, scheduling, airtime sales and traffic to reconciliation and billing to deliver improved productivity and proven efficiencies.