Dubai – UAE, 26 January 2021: Ingram Micro has launched a suite of financial services to help partners achieve strategic goals, minimise customer pricing objections, accelerate revenue recognition, and encourage repeat business for its services offering in the GULF Countries.
Ingram Micro Financial Solutions provides affordable payment plans and structures and is the core enabler of their go-to-market offerings. Ingram Micro recognises the IT landscape's continuous changes impact on the IT Channel business growth, profitability, and sustainability. The financing's vital role is to protect Partners' business interests and create custom-made, highly effective deal structures. Ingram Micro Financial Solutions is a unique IT Finance organisation whose interests align with channel partners and provide affordable payment plans.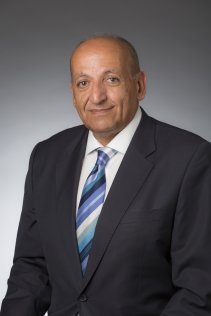 Dr. Ali Baghdadi, SVP & Chief Executive of Ingram Micro – META; Chief Executive of Ingram Micro Cyber Security & AI – EMEA, said: "Adding Financial Solutions to our service offerings, we aim to redefine a market approach connecting the IT Technologies, Advanced Solutions & Services we offer with Finance World to support our partners, keeping their businesses running ultimately, allowing them to sell more hardware, software, and services and flatten their payments despite economic spikes during these unprecedented times".
Ingram Micro invested in the intellectual property and people required to support today's IT Finance models with one objective, to help their partners grow with no hidden agendas, onerous terms, or surprises.