By: Amanulla Khan, Managing Director – Middle East, Turkey & Africa, Linksys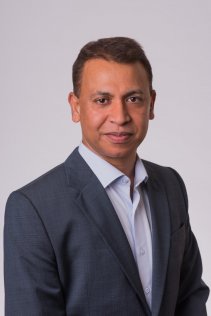 2020 was an unprecedented year in many ways. Day-to-day life came to a halt as the world battled the COVID-19 pandemic. Many countries around the globe implemented lockdowns or movement restrictions to curb the rise of infections. As schools and offices shut down, many mini classrooms and offices sprung up at homes to ensure a continuity of education and businesses.
The pandemic changed our habits when it comes to technology. For instance, most companies have now shifted to almost entirely remote working and many schools across the globe are encouraging online learning. The pandemic has also further encouraged the process towards higher technological dependence. We use technology now as a way of staying connected with our society. The cultural shift towards digitalization has been fast-tracked from years to a matter of months because of the pandemic. People are now very reliant on technology not only because they're working from home but also to stay connected with friends and family and stay up-to-date on current events.
The last year has forced tech companies to optimize their products and services so that people are able to do these things comfortably and efficiently. More than ever, there's an urgent need to improve home workers' productivity. The one thing that enables a thriving working environment and boosts productivity is the technology available at home. While it can be assumed that most offices will have professional tech set-ups that take advantage of enterprise-grade solutions, many homes will have only basic connectivity and technology that covers personal use requirements. This may suffice for sending emails back and forth, but a fully productive home office should be capable of supporting seamless connectivity regardless of the activity – after all, no-one wants to participate in a poor-quality video conference.
The rise of work-from-home or WFH led to companies like Belkin to focus on consumer technology products and solutions that ease workflow and efficiency according to an individual worker's needs. At Belkin, we are trying to find ways to articulate the value proposition of products that relate more easily to work from home in a compact space and even boost productivity.
Smart and connected homes can enable remote workers to be productive in the comfort of their homes. Home offices that are powered with the right technological tools can allow a seamless, safe, and successful work environment. For instance, investing in suitable Wi-Fi systems can offer more reliable internet and better connectivity to help employees keep up with their work needs. We also found that home workers yield incredible value in dock products as they want to avoid the mess of several cables and the multitude of power adapters. Additionally, a smart dock can be the ultimate workstation companion as it can allow users to connect multiple peripherals to their laptops with a single cable, offering faster speeds, power, and connectivity.
Enterprise at home is the next big evolution of technology, Belkin is already looking ahead and investing in bringing enterprise-grade solutions for home users which breaks the barrier and offers the same seamless experience to customers at home as in their corporate networks.
WFH is here to stay, at least for the foreseeable future. Therefore, it is imperative that the home office is given the same due consideration that goes into setting up a traditional office. The right technology solutions can unleash the full productivity of remote workers.