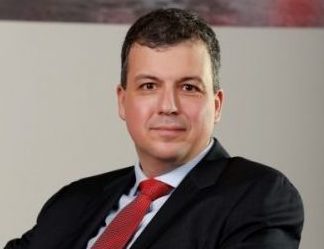 More than half (68 percent) of UAE IT decision-makers believe that interconnection will be more important to their organization in the next three years while 87 percent of respondents agreed that interconnection is a key facilitator to digital transformation.
The data was revealed by Equinix who is participating at GITEX Technology Week, from 14th until 18th October.
This is part of a supporting study that Equinix commissioned in the UAE to support the launch of second annual Global Interconnection Index (the "GXI"), a market study published by Equinix that analyzes traffic exchange globally.
According to the study, over 75 percent of respondents reported it is very important and key deciding factor to have Cloud service providers in close proximity when choosing a data center.
Interconnection, or direct and private traffic exchange between key business partners, is becoming the defacto method for companies to operate in today's digital world. According to the GXI study, Interconnection Bandwidth provisioned for this purpose is forecasted to grow by 2021 to 8,200+ Terabits per second (Tbps) of capacity, or the equivalent of 33 Zettabytes (ZB) of data exchange per year, a dramatic increase over the previous year's projection and ten times the projected capacity of internet traffic. This represents a significant five-year compound annual growth rate (CAGR) of 48 percent, almost double the expected 26 percent CAGR of global IP Traffic.
Jeroen Schlosser, managing director, Equinix MENA, said, "The trend of digital transformation is revolutionising the MENA market, urging businesses to take innovative approaches such as cloud adoption. One of the ways businesses can use the cloud more securely is through direct, dedicated interconnections between network and cloud providers and users and data, bypassing the hacking and performance risks of the public internet. At Equinix, we see multi-cloud convergence hitting a tipping point and the cloud as a major catalyst for changing how enterprises will do business in the emerging global digital economy."
As the global report shows, interconnection is key to ensure full digital transformation and for this, businesses will need to grow their interconnection bandwidth capacity (data exchange capacity). "Every MENA business must understand and leverage Interconnection Bandwidth to compete in the digital age. This will require a regional drive among IT chiefs to re-architect their companies' IT platforms," added Schlosser.
Equinix experts are available in Hall 6, Stand 603 to discuss more about the second annual Global Interconnection Index and the need for interconnection in the region at GITEX Technology Week.