IT Networking solutions firm DVCOM sees GITEX as an important platform to engage with its vendor and channel partners as well as showcase its innovations.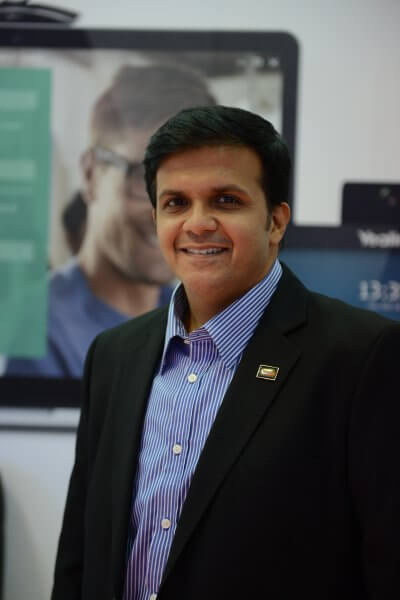 As part of the company's participation at this year's show, it is exhibiting its latest audio and video communications offerings for the regional market.
"We have been participation at GITEX for over 10 years now," said Renjan George, managing director, DVCOM Technology. "We believe that the event as the perfect platform to exchange ideas and innovation, and discover solutions to some of the challenges the region is facing."
This year, DVCOM is showcasing its recently launched new audio and video devices for Microsoft Teams Yealink. It is also exhibiting products from its partner in the interactive display market, Newline Interactive, a global brand for interactive touch screens and unified communications/collaboration devices.
"Furthermore, we are actively getting into the managed service space and our solution area at GITEX features our solutions in this space," said George. "We are also hosting demonstrations of our network management platform that can monitor an organisations network, servers and applications in a secure and reliable way. Our new SD-WAN solutions are also on display as digital transformation warrants seamless connectivity of any user to the network infrastructure."
DVCOM is also conducting demonstrations of the latest solutions from its partners including Yeastar and DrayTek.