CNME Editor Mark Forker secured an exclusive interview with Wilfredo Sotolongo, Senior Vice President and Chief Customer Officer at Infrastructure Solutions Group, Lenovo, to find out the trends driving new innovations within the datacentre space – and the impact of Lenovo's first in-house manufacturing facility in Hungary.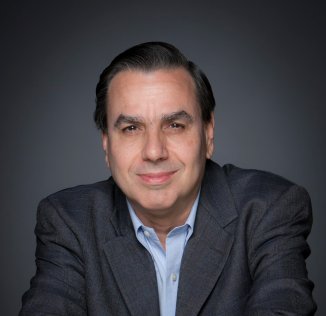 Wilfredo Sotolongo has enjoyed a distinguished career in the IT ecosystem, one that has spanned two decades.  
Prior to joining Lenovo in 2015, Sotolongo enjoyed huge success at IBM, where he held several senior executive roles.  
During his time at Lenovo, he has only served to further reinforce his standing as a global leader in the IT industry.  
Lenovo is best-known for the being the No.1 PC provider in the world, but the company's chairman Yang Yuanqing has made no secret of his ambitions to make Lenovo the world's No.1 infrastructure solutions provider.  
Sotolongo has been tasked with the responsibility of executing that vision in his role as SVP and CCO of Lenovo ISG.  
In a candid interview with CNME, we began the conversation by examining trends that are driving new investments in the datacentre space.  
"Luckily for us, our customers are continuing to invest heavily into our technology, primarily, because they see the technologies within the datacentres as real enablers for digital transformation. Unlike other parts of the technology ecosystem, we are still seeing a very robust investment cycle in the datacentre space. The datacentre sector was projected to grow by 20%, but it has grown by 27% globally, which is just phenomenal growth for the industry and it is hugely encouraging for us," said Sotolongo.  
In terms of the areas of investment that are important for Lenovo, he highlighted edge and AI.  
"I think the first key area of investment for us is edge. We are seeing customers moving away from prototyping to the production of edge use-cases, and it's not the traditional edge use-cases, instead it is edge use-cases that incorporate some form of AI. We are witnessing that globally in the retail and manufacturing industries. There are also huge opportunities in video, but that depends on the philosophy of a country as that can vary, but we do see tremendous optics in edge use-cases," said Sotolongo.  
The dynamic Lenovo executive said that the second area of investment is intertwined and related, but is not just on the edge, and that's AI.  
"At Lenovo, we now see AI being embedded in to all applications, whether that's voice recognition, video, or complex algorithms to identify trends in complex data. The first people that started trying this out were in academia and research environments, but now it's going into production mode. A perfect illustration of this was a conversation we just had with the Road and Transport Authority (RTA) in Dubai, the vast part of the conversation was focused almost completely on how they could apply AI to improve their services for passengers in Dubai. So, in summary, these are the two areas of investment that I see growing exponentially in the datacentre space over the next 12 months," said Sotolongo.  
Sotolongo conceded that the company is primarily known as a hardware player, and stressed that they are enabling AI across all primary layers of their technology. He highlighted that they are now developing AI hardware capabilities into all of their platforms.  
"We are developing AI hardware capabilities in all our platforms, so our phone and PC businesses are now incorporating AI capabilities, and that includes niche speciality devices that are purpose built for AI use-cases such as AR and VR glasses. In addition to this, our datacentre business is now incorporating specialised technology like GPUs that enable AI use-cases, and within that business we are enabling specialised adapters in all form factors," said Sotolongo.  
He also disclosed that Lenovo are now building the industry standard frameworks for AI.  
"We are building unique use-cases where we can help customers who have come to us and asked us to help them implement an AR application for the maintenance of a jet engine for example. We're beginning to develop unique use-cases in specific industries for specific customers as part of our services businesses – and we have a very strong focus around the world in terms of expanding our services business," said Sotolongo.  
Interestingly, the Lenovo ISG SVP and CCO further disclosed that the company is also now investing significantly into developing their own algorithms, which he conceded is largely unknown to most.  
"We are now also investing in developing algorithms. We are doing the base infrastructure layer, and we are adding components to the AI frameworks that are standard in the industry. The algorithm work we are doing is not visible, it's behind the scenes, so it's not visible. There are very few people as a result that know we are doing algorithm development," said Sotolongo.  
He also added that Lenovo are currently evaluating driving the algorithm work into specific manufacturing use-cases.  
"We want to develop algorithms to analyse manufacturing data and to detect trends. We're doing this to improve the quality of our products, it's for our own consumption, so we don't know whether we are going to put this out as products in the marketplace or not, but it is something we are evaluating closely," said Sotolongo.  
Earlier this year, Lenovo opened its first in-house manufacturing facility in Hungary.  
Sotolongo said the decision to open this facility was driven by a desire to have more control and autonomy over the manufacturing of their end-user products.  
"Historically, Lenovo has adopted a hybrid model when it comes to manufacturing. Traditionally, half of our production is built in Lenovo factories, and the other half of our production is built in partner factories. However, most of our competitors have around 90% of their production built in partner factories. In 2019, we made the decision to bring more and more of our manufacturing capacity inhouse, so we have better control and autonomy over the control and supply. We were depending on one of the largest OEM manufacturers in Hungary, to build all of our datacentre and workstation products, and they were doing an excellent job, but frankly we saw an excellent opportunity for us to dramatically increase our manufacturing capacity, whilst reducing our manufacturing overheads and costs," said Sotolongo.  
Lenovo announced plans to open this manufacturing facility in 2019, but the pandemic has made it a rather protracted and at times painful process.  
However, Sotolongo said that the factory is already delivering on its promises when it comes to output.  
"It has taken us 3 years to get to where we are, so it has been a bit of a painful process, but there was a pandemic in the middle of it, but the facility is now almost at full capacity. The factory is producing all of our datacentre and workstation products for all of EMEA, and occasionally we ship to the Americas, and that's the great thing about having your own factory, as it gives you the flexibility to do things like that. The factory is delivering on its promise, as we are now producing two times in terms of volume of what we could do in our partner factory. Now, currently the costs are very similar, but as we fine tune our manufacturing processes, we expect our costs to drop significantly," said Sotolongo.  
The Metaverse is consuming a lot of column inches, and was a hot topic at GITEX in October. Sotolongo explained that Lenovo is committed to providing the 'building blocks' required to bring the Metaverse use-cases to real life.  
"In terms of the Metaverse, we are primarily providing the components needed for that world. I'm talking about the subsets of technology that you need to build these use-cases. We are providing the compute, the virtualisation technology, and the end-point devices, and we are essentially toying with the software technology that is required, and that runs on our systems to enable it. We are working with companies like NVIDIA – providing them with the fundamental building blocks that are needed to accelerate and drive the vision of the Metaverse," concluded Sotolongo.