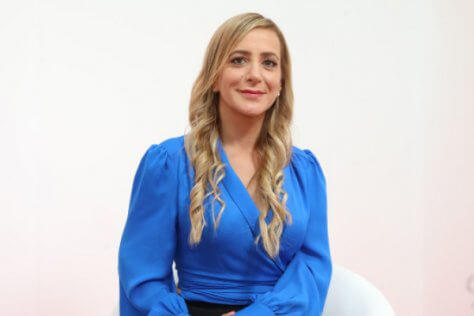 NetApp has praised its distribution partner Logicom for the "amazing" work it has done in driving sales growth in this region.
The comments from the Californian-headquartered company, which offers data services for hybrid cloud, come as it uses GITEX to showcase its partnership with the motorcycle manufacturer Ducati.
Maya Zakhour, NetApp's MEA partners and pathways lead, says that the tie-up with Logicom is "really a great partnership".
"Logicom has done an amazing job between Saudi Arabia and the UAE during the past year, being the highest-growth distributor," she said.
"It was really a great partnership and we thank them for that – double-digit growth and very good growth from our side."
Kristian Kerr, NetApp vice president EMEA partner organisation, says that NetApp is keen to push four primary areas in the marketplace, namely artificial intelligence, enterprise applications, DevOps and cloud solutions.
"We can only be successful with [these] if we're partnering with our channel partners," said Kerr.
"Every partner that we've made since we've been here, when we ask them what are their key investment areas, it's multicloud, it's AI, especially in the UAE, emerging technologies to support digital transformation, and as part of that, it's IoT.
"Fortunately we have got technology that underpins all of these investment areas. We're uniquely positioned to support partners and customers' growth aspirations."
Among the more eye-catching pieces of equipment on display at GITEX is a shiny red Ducati motorcycle sitting at the NetApp booth. Ducati, based in Italy and one of the world's most celebrated motorcycle producers, are currently lying second in the manufacturers' standings in the MotoGP championship. Their lead rider, the Italian Andrea Dovizioso, has scored two wins this season and is lying second in the riders' title race.
"That motorcycle has 60 sensors attached to it. In the MotoGP, there's a huge amount of data being pushed back to the engineering team so they can make decisions in real time and ensure the vehicle is racing to its maximum performance," said Kerr.
NetApp worked with Ducati to create a data fabric, with the data services company employing its NetApp HCI (hybrid cloud infrastructure), a scalable on-premises solution. Additional NetApp technology involved in the project includes the company's ONTAP software.
Among the other things that NetApp is highlighting at GITEX is its partnerships with three of the biggest cloud providers, namely Amazon, Microsoft and Google.
"What does this mean for an organisation? It means that an organisation can manage its data across multiple environments, whether on-premise or hybrid or any of the public clouds," said Kerr.
"The underlying glue that pulls all this together is the data fabric. For us, we're uniquely positioned to be able to capitalise because we provide solutions for on-premise, hybrid and public cloud providers."
For partners, this means there are greater opportunities to develop ongoing revenue streams in line with the move to subscription-based services.
"For partners, there's more predictability," said Kerr.