ManageEngine is showcasing their close relationship with partners at this year's GITEX.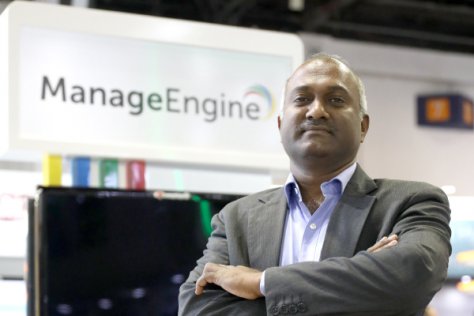 Nirmal Manoharan, Regional Director of Sales at ManageEngine, explained the enterprise IT management division of Zoho Corporation, has had a very clear channel-centric approach since the very beginning.
Manoharan said, "At our booth at GITEX, we have representatives from around six partners from different parts of the region. That's just to show how significant they are to us. Almost all of our business comes through the channel – it plays a very important role in the strategy for the region. We've been doing business here since 2005, and right from the beginning we've been very clear that we'd take a channel-centric approach."
ManageEngine aims to empower their partners throughout their digital journey. This includes supporting them through training, marketing initiatives and more, including hosting at events like GITEX.
"We tend to take a long-term approach to everything and anything we do, all the way from developing product, perfecting them and retaining the people who work with us. We take same approach with partners – most partners at our booth at GITEX have been with us for more than ten years. In fact, some of them have been with us right from the beginning. That's the key aspects of our approach to partners and it has paid very well in the region," continued Manoharan.
The other advantage Manoharan was keen to highlight is the ease of use of solutions that ManageEngine offers to their partners – something that resonates very well with their overall approach.
"The other main advantage of partnering with ManageEngine is that we have everything in-house, from developing products, to support partners with them. It's all in-house from the start, giving them that ease of use for our solutions."
ManageEngine also extended their Enterprise Service Management solutions to cover all parts of any organisation. The Enterprise Service Management solution is ManageEngine's flagship product and it will now extend to all departments, may this be finance, HR, or legal, not just IT.