Pinpointing GITEX as the technology event for the region, Sascha Giese, head geek at SolarWinds, discusses the company's main focus at this year's event.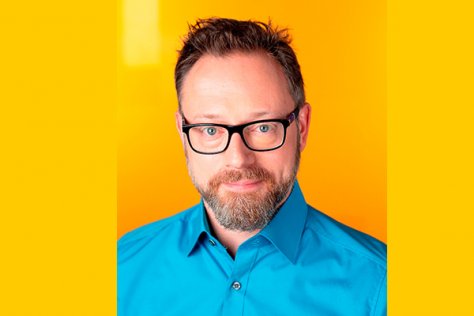 Are you launching/announcing any new products and services at this year's GITEX?
We feel it's important for us to strengthen the relationships we started building last year, and continue to drive our message of monitoring, security, and managing IT, including the latest updates.
Why is GITEX such an important platform for your company to connect with the Middle East's technology industry?
GITEX is the technology event for the region and not to be missed. It's a great opportunity to meet with customers, new prospects, and our channel partners but also the show on its own, the various panels, booths, and speaking to other vendors. Last year, we attended for the first time, and it was a successful event for us.
What are the most exciting developments in the Middle East's technology landscape over the last 12 months?
Government-driven digital transformation and 5G preparations are both equally important for the region and go hand-in-hand with other recent developments.
What do you think are the biggest trends transforming the market you're operating in?
We believe there's a significant market opportunity for broad hybrid IT management solutions purpose-built to serve the needs of technology professionals.
A continued five-year growth in on-premises infrastructure, coupled with the ongoing explosion of the public cloud, will create the need for solutions providing visibility into hybrid IT environments.
Our growing portfolio allows us to offer more products, and our increasing partner landscape helps us increase delivery, and reach. Furthermore, we see software-defined-everything SDx as a transforming trend.
Can you highlight any major regional customers you have onboarded over the last 12months? How are they using your technologies and services to grow their business?
We've onboarded many new customers from both the public as well as the private sector, including the Dubai Police, the UAE University, Saudi Telecom STC, as well as the General Authority of Civil Aviation GACA.
How are you innovating to ensure your offerings are futureproof?
We keep a finger on the pulse of our customer base to identify trends and new technologies in use. We encourage our customers to play an important role in our product development process, by engaging with us via our online community, THWACK. THWACK connects more than 150,000 tech pros worldwide, providing educational IT content and creating a forum for tech pros to solve problems by sharing technology and best practices with one another. We're constantly engaging with our customers through the THWACK community and interactions via training and onboarding, so we understand firsthand the needs of our customers.
Why is security important in enabling digital transformation in the region?
Digital transformation deals with detailed citizen information on various layers. This is extremely sensitive information, and unfortunately, of high value for cybercriminals.