Toshiba has launched its SMART App, which is aimed at helping its front-end customer facing team members and channel partners maximise the value of its products.
With the new platform Toshiba seeks to deliver better experiences to its customers.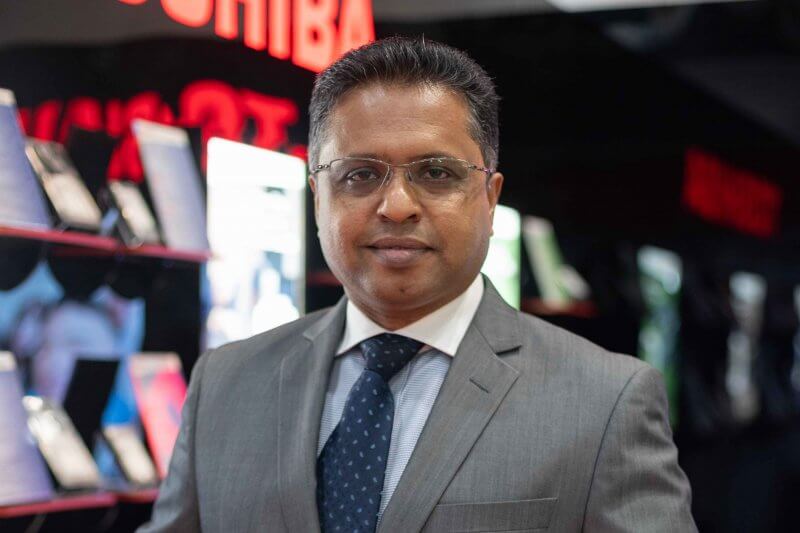 Santosh Varghese, Vice President, Toshiba Gulf, said, "We live in an era of perennial distractions and an attention deficit economy. There is also the deficit of time that one is grappling with. Given such a context, we at Toshiba felt that a one point 'come to, go to' destination that articulates all information, intelligence and knowledge about our product offerings seamlessly and with the least friction will greatly enhance and empower our channel partners and sales teams to not only deliver a better experience for our end users but also consistently raise the bar on facilitating more transactions through the power of better product understanding and thereby informed decision making."
Varghese further explained that the Toshiba SMART App was conceptualised to plug the gap that prevails when it comes to having the right information being available at the right time for its value chain and ultimately bring value to its customers.
According to Toshiba, the "SM" in SMART app pertains to the sales and marketing functions as the platform exemplifies why the App will be a boon to corporate customers and channel partners alike.
Currently the Toshiba Smart App can be downloaded from Google Play.
The App integrates various sales tools, catalogues, infographics, marketing collaterals and quizzes, offering a holistic perspective of the suite of products for both internal and external value chain.
"If you ask me to describe the Toshiba Smart App in two words, I would say 'Actionable Intelligence', that goes a long way in offering distilled, relevant, timely information that empowers both end customers and channel partners. It is also our commitment as a leading global brand to being as customer centric as possible and anticipate needs and aspirations that facilitate a much better experience for them," said Varghese.