WebNMS, a provider of Industrial and Enterprise IoT Platform and Solutions, is showcasing their latest industrial IoT capabilities at this year's GITEX.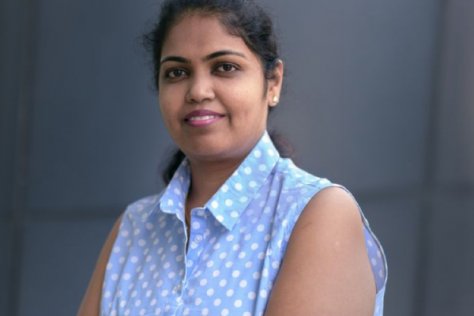 Director and Key Spokesperson, Karen Ravindranath and her team are available at the exclusive WebNMS booth and demo station to showcase their advanced enterprise IoT Platform and solutions on all five days of the event. Exclusive IoT product experts and consultants are also available at the stand to take visitors through product demos, ranging from Industrial IoT to Fleet and Logistics Management.
WebNMS has strengthened its product portfolio this year with its Industrial IoT Solutions. Earlier this year, the company partnered with one of the leading global industrial communication device manufacturer, HMS Networks, which has enabled WebNMS to provide top notch Industrial IoT Solutions for various sectors.
"WebNMS has made tremendous progress since last year's GITEX and we are extremely excited to be present at the show and to showcase our upgraded product portfolio. The focus for this year is 'Uncomplicate IoT' and make IoT adoption across all verticals simple and easy", stated Karen Ravindranath, Director – WebNMS.
"The Middle East is becoming one of the fastest growing technology hubs in the world. With focused progress in manufacturing and automation sectors in the region, businesses are keenly looking at digital and connected solutions to stay agile and sustainable among global competition. WebNMS aims to be the go-to IoT Partner to offer best in class IoT Experience for its customers"
"With our extensive portfolio of IoT AEP platform and vertical solutions, we are focused on expanding our partner ecosystem which consists of SIs, Device Manufacturers, Solution providers, Managed Engineering Service Providers, Facilities and Engineering Service Providers from the region to maximise the potential of IoT solution and services offered to enterprise and industrial customers from the region", signed off Ms. Ravindranath.
Visit the WebNMS team at booth B2, Hall 8.