Western Digital Corporation (WDC) will be showcasing its market-leading range of storage technology at the 38th edition of GITEX Technology Week 2018. Visitors can get a first-hand experience of the latest in storage solutions at the two-storey Western Digital stand from the 14th to the 18th of October 2018.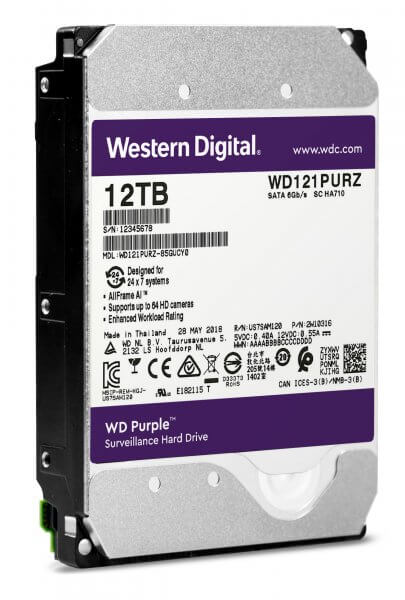 WDC will be launching its new 'Beyond Surveillance' campaign that leads with a message of not compromising on storage when safety and insights are at stake. With the company's portfolio of WD Purple drives, capturing, storing and analyzing data with edge-to-core solutions has become easier and adapted to new innovations. As a part of this campaign, the company will introduce three new products around the themes of Capture, Store and Analyze. This lineup includes the WD Purple MicroSD card; the new WD Purple with up to 12TB capacity; and the WD Ultrastar 14TB.
"We are proud to present our best-in-class storage innovations at the region's largest technology event to further strengthen Western Digital's position within the changing storage ecosystem. Our entire product portfolio of Western Digital and SanDisk endeavors to fulfil the rising needs of enterprises and individuals by not only offering them storage solutions but also offering them choices to meet their unique requirements," said Khwaja Saifuddin, Senior Sales Director, Western Digital for the Middle East.
In addition, WDC will be showcasing the recently launched super-fast Black NVME SSD along with its existing range of superior storage solutions. We will also see the current range of WD Blue, Green and Black SSD drives and the diverse range of SanDisk mobile storage solutions, which include the iXpand and Dual Drive – storage solutions for the iOS & Android phones.
Western Digital is also known for developing latest technologies like the SanDisk Extreme Portable SSD, where the rugged finish protects the drive from external damage, while still delivering 550MB/s read speeds. The Extreme Portable SSD comes with up to 2TB of high-speed storage. Moreover, the recently developed SanDisk 400GB Ultra UHS-I microSDXC Memory Card, which promises faster app performance, as well as random read input-output access per second (IOPS) operations, will be displayed on the stand.