Zyxel Communications has signed a partnership agreement with Al Hosani Computer, a multi-vendor distributor of information security products.
At GITEX, Al Hosani Computer introduced the latest broadband WiFi home routers from Zyxel.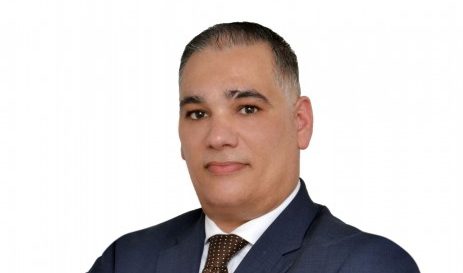 Zyxel's flagship Multi X Home Mesh Wifi System provides one of the best wireless networking experiences—in both speed and coverage for your home and office. Powered with a Tri-Band wireless system, Multy delivers maximum wireless speed through its dedicated 5 GHz connection (between nodes), and broadcasts with 2.4 GHz and 5 GHz WiFi network.
The Multy WiFi system can cover up to 7,500 square feet (696 m2), enabling expansive wireless coverage without compromising performance.
Meanwhile, ARMOR Z2 offers a powerful processor and speedy Wi-Fi connectivity for ensuring uninterrupted massive game and media streaming, according to Zyxel.
Handling 4K UHD media contents, immersive gaming, big file transferring, music streaming, ARMOR Z2 ensures performance by 1.7GHz dual-core processor and dual-band Wi-Fi for maximized speed up to 2600Mbps Stream 4K UHD video contents;
Zyxel's 3GPP-compliant, high-performance LTE product series provides wireless ultra-fast broadband connectivity for users to freely surf the internet and access any information at home, in the office, on the move, or anywhere that falls under LTE coverage.
"Our partnership with Al Hosani Computer LLC will help to distribute the new line of Zyxel's home routers to the key retailers of the Middle East so customers in the Middle East may enjoy the latest technology and fantastic performance of our highly acclaimed products – said Mamoun Abdullah, General Manager and Head of Channel for the Middle East region Zyxel communication
"We are happy to add Zyxel home routers to our product portfolio – said Ryad Santouh, Managing Partner of Al Hosani Computer LLC. Zyxel home routers are the products of choice for the customers worldwide and have many impressive rewards such as Taiwan Excellence Award 2018, PC Pro UK 2018, POC Network USA 2018, Techzine Netherlands 2018, IDomiX Germany 2018 to name just a few. We look forward to deliver Zyxel home routers to the Middle East customers so they can enjoy their quality and unmatched performance for gaming and HD media streaming and on the move"