His Excellency Mohammed Al Gergawi, Vice Chairman of the Board of Trustees, and Managing Director of Dubai Future Foundation, emphasised that a positive innovative approach to address future challenges, is the most important learning from His Highness Sheikh Mohammed bin Rashid Al Maktoum, UAE Vice President Prime Minister and Ruler of Dubai.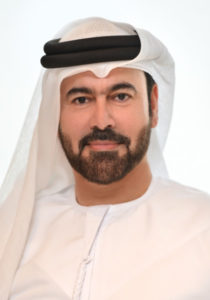 HE said that His Highness Sheikh Mohammed believes that the future does not wait for people, and the race of foreseeing the future is a challenge, where winning is for the stronger and more prepared ones.  Under the directives of His Highness, Dubai Future Accelerators has become a platform to anticipate and create opportunities and solutions ahead of time. It serves as a scientific path to meet the challenges facing human societies, and convert them to opportunities for the better future for the coming generations.
HE added: "Coinciding with the success of the first cycle of the program that attracted some of the world's leading innovative companies and achieved cooperation with them to develop innovations for the future, Dubai Future Accelerators has now been expanded with its second cycle. It will harness a wider range of modern technology and innovation to find effective solutions to the challenges in key sectors for achieving the prosperity of the society. We seek to build partnerships between government and private sector companies globally that will help create well-developed technological models that lay strong foundations for the future of the UAE as a hub for innovative ideas."
His Excellency announced that submissions for the second cycle are open from today. "The success achieved by the first Dubai Future Accelerators emphasised the competency of the UAE and Dubai to play a pivotal role in exploring and shaping the future of vital sectors by utilising modern technology under the Fourth Industrial Revolution, which can bring radical and positive change for the future."
There are 11 challenges cover vital sectors in the second cycle of the Dubai future Accelerators program, participated by 11 entities from government and private sectors.