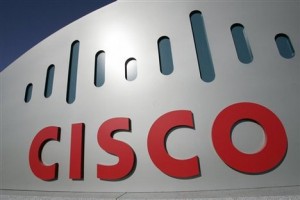 Cisco will host its premier flagship technology event Cisco Expo UAE 2012 on Monday, March 19th 2012 at Atlantis, The Palm in Dubai, it announced today.
Cisco Expo is an annual series of Cisco proprietary, in-country live events that sets the spotlight on latest industry trends and showcases the very latest in technologies, products and solutions.
Under the theme 'Innovate Together', Cisco Expo UAE will bring together around 500 key technical and business decision makers to discuss the latest technology trends that will transform and drive business success for governments and organisations in the region alongside customers, representatives from the media and industry experts.
This year's keynote speakers representing Cisco globally include Howard Charney, senior VP, Office of the President, Duncan Mitchell, senior VP for emerging markets, Den Sullivan, head of architectures and enterprise for emerging markets, and Wayne Hull, director and General Manager at Cisco UAE.
At Cisco Expo UAE 2012, Cisco will examine the most current and critical trends such as the power of cloud, collaboration, video, virtualisation and borderless networks. In addition, the day will include presentations and breakouts from Cisco global executives, Cisco partner showcases and joint-design workshops.
Visitors to the event will also have an opportunity to experience the 'World of Solutions' – an interactive exhibition area that includes product and technology demonstrations and cutting-edge solutions from Cisco and its partners.
"The human network today is closer than ever before. With technology breaking barriers, connecting people faster and bringing the world closer, it has become all the more imperative that innovation should now be a more involved and collaborative exercise," said Wayne Hull, director and GM at Cisco UAE.
"Quite fittingly, the theme for Cisco Expo 2012 UAE is "Innovate Together" – a theme that truly encapsulates the growing call across societies the world over, for closer collaboration not only between communities, but also between public and private enterprises. Cisco Expo 2012 UAE will bring alive and reiterate the call to 'innovate together'," he added.