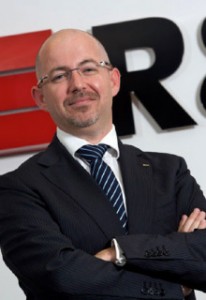 Structured cabling vendor R&M has confirmed its focus on the Saudi market, seeing tremendous potential in the Kingdom and as a result has added sales and technical staff to its Saudi workforce.
Jean-Pierre Labry, Executive Vice President, R&M Middle East and Africa, said, "The Saudi market is our near-term strategic focus due to the tremendous demand potential we see here.  This is across several industry verticals such as health, finance, telecom/public networks, and real estate.  Our increased staff will enable us to be more proactive and responsive to customers and market needs."
R&M will also participate in the upcoming GITEX Saudi Arabia 2012 to unveil its latest breakthrough copper and fiber solutions.  This is the second consecutive year R&M is participating in the Kingdom's most prominent information technology (IT) event. R&M's innovative modular end to end copper and fiber solutions are a good fit for the type of large scale infrastructure projects now being undertaken in Saudi Arabia.  Large scale projects can also "go green" starting from their network infrastructure by installing R&M's energy and space efficient cabling solutions that are manufactured in a green facility.
To speed product delivery to its customers and the region, R&M inaugurated its Middle East and Africa supply chain hub at its regional office headquarters early last year.  This type of first level supply chain support is only the second in the world after R&M's hub in Singapore.