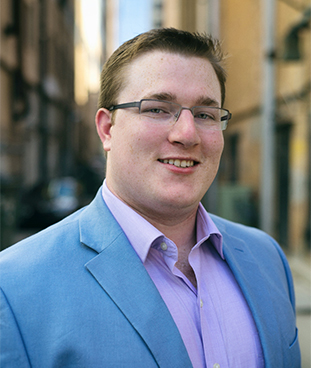 The upcoming SANS Abu Dhabi 2016 training event will debut the newly updated 'ICS515: ICS active defence and incident response course.'
The five-day course provides skills and techniques required to protect networked industrial control system environments. Attendees are also taught how to perform incident response and learn from interactions with the adversary to enhance network security.
The training event takes place from the 6th to 10th March at the Hilton International Abu Dhabi Hotel and offers SANS' hands-on, immersive training as well as the opportunity to network with colleagues, security professionals and the SANS team. SANS Abu Dhabi also provides the only opportunity to take 'MGT512: SANS security leadership essentials for managers' in the Middle East this year.
The ICS515 course will be led by SANS Instructor Robert M. Lee, a former Cyber Warfare Operations Officer in the US Air Force who was also recently named to the 2016 class of Forbes '30 Under 30' for Enterprise.
Stressing on the importance of security in ICS environments, Lee said, "2014 and 2015 saw four serious public ICS threats, two of which were campaigns impacting thousands of organisations: the Dragonfly campaign, Sandworm campaign, German steelworks attack, and an attack on the Ukrainian power grid."
The course uses a hands-on approach and real-world malware to break down cyber-attacks on ICS from start to finish. Students gain a practical and technical understanding of leveraging active defence concepts such as using threat intelligence, performing network security monitoring, and utilising malware analysis and incident response to ensure the safety and reliability of operations.
During the five-day course, students will learn how to operate through an attack and gain the information necessary to instruct teams and decision-makers if operations must shut down, or if it is safe to respond to the threat and continue operations.
Lee adds, "Organisations must understand how to use available threat intelligence, monitor their ICS network, respond to attacks, and analyse the threats. ICS515 empowers defenders to do that in order to counter advanced adversaries. Students will be able to participate in more than 18 hands on labs and learn first-hand that defence is doable."
Alongside ICS515: ICS active defence and incident response, SANS Abu Dhabi will also host 'MGT512: SANS security leadership essentials for managers.' The completely updated course is designed to empower advancing managers who want to get up to speed quickly on information security issues and terminology and is led by Ted Demopoulos, a SANS instructor with over 25 years of IT security experience.
SANS is also running ICS410, the foundational course in ICS Security that prepares students for a GICSP examination in Dubai from 13th to 17th March.