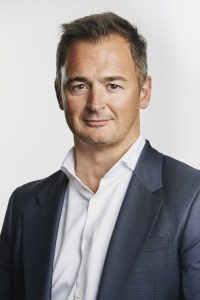 Gary Miller, vice president, Cyber Security, Middle East, Thales, on strengthening its recently announced Cyber Hub in Dubai.
Regional organisations are increasingly adopting a cybersecurity-first approach, as they realise how dire the consequences can be without one.
Thales, a technology and services provider in the aerospace, defence, transportation and security markets, has recently announced a cybersecurity hub in Dubai, aimed to service the UAE and wider Middle East region.
The Cyber Hub will harness Thales' local expertise and use established methodologies as well as cyber training, simulation and threat intelligence to become a centre of excellence for cyber consulting services in the region.
Gary Miller, vice president, Cyber Security, Middle East, Thales, says that the firm is now in the process of recruiting a team and will have around 35 new professionals for the Hub by next year.
"If the market demand increases, then we will increase the way we recruit. We will be using world-leading methodologies that we have developed in the UK and Paris. We spend around 20 percent of our revenues on R&D. This way we have niche products and methodologies in human cyber."
According to Miller, understanding the maturity of cyber-awareness within people in customer organisations is important.
He adds, "We spend significant resources in advance threat intelligence – anticipating the threat before it happens. We have our own white hat hackers, where we get them to think like hackers do and identify the possible vulnerabilities."
Thales' Cyber Hub will be a consulting-led organisation initially.
"We are here to understand the specific needs of this region and make sure that we deliver offers, advice, technology, insights, methodologies that are specifically aligned to this market," Miller says.
He goes on to say that "cybersecurity is a major challenge for the whole world."
"There is no region that is perfectly safe from security threats. However, we are developing an ecosystem and working collaboratively with academia, SMEs, start-ups as well as established businesses to improve our anticipation of those threats together. We are improving our abilities to eliminate the threat once it is known and the ability of our business to be able to respond to those threats in a timely manner."
Over the coming months, the market can expect to see a lot more developments and initiatives on advanced threat intelligence from Thales.
"We are looking to introduce the best innovations coming from our R&D into this region," Miller adds.