Nutanix, together with regional VAD StarLink, hosted an exclusive webinar titled, 'Financial Services Transformation: Architecting the Digital Enterprise.' With a focus on how technology impacts the financial services industry, the event delved into how a cloud-first strategy will enable digital enterprises.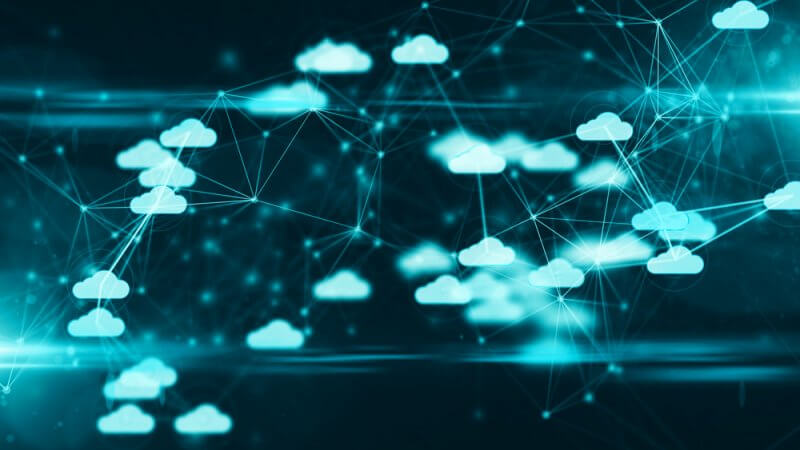 The financial services industry is constantly reinventing itself to navigate shifting commercial models, changing consumer behaviours, and an array of new, agile market entrants. Many businesses are turning to cloud architectures and technologies to deliver fast and agile solutions to compete with the ever-evolving market.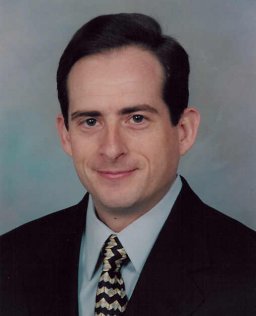 Nutanix along with its regional value-added distributor StarLink, recently hosted an exclusive webinar titled, 'Financial Services Transformation: Architecting the Digital Enterprise.'
The webinar featured insights from Kevin Lash, Head of Global Financial Services Strategy and Solutions at Nutanix, who discussed the increased digitisation within the financial services sector and the changing dynamics within the landscape.
"As an industry, financial services has undergone immense transformation and digitisation over the years," said Lash. "It is the primary reason why the sector has done so well during the last few months amid the pandemic."
According to Lash, a lot of the transformation within the financial services industry were driven by the rise of 'digital-born' finance firms. Numerous fintech startups are launching mobile and web applications that allow users to save, pay and invest money with just a push of a button. These presents immense pressure on traditional financial services to innovate and disrupt their own business before becoming extinct.
"Fintech firms that deliver transaction-based services such as Lending Club, Venmo and PayPal among others have reinvented traditional banking and financial offerings as we know it," explained Lash. "With predominantly digital offerings, the rise of these fintech firms have pushed traditional players to evolve in order to meet the requirements of a new digital ecosystem."
He further highlighted that increased digital transformation in the financial services sector is driving enterprises to modernise their infrastructure and develop 'cloud-first' strategies to become a 'digital enterprise'. Citing the most recent Nutanix Enterprise Cloud Index Report, Lash noted that the financial sector is leading in hybrid cloud deployments – hosting workloads in both private and public cloud – with 51 percent of organisations planning to shift investments to hybrid cloud in three to five years. This trend is primarily fueled by the need to deliver agile and fast services while preserving choice, streamlining operations, optimising ROI, satisfying compliance, and mitigating risk.
Achieving a digital enterprise: Warba Bank
According to Lash, Kuwait's Warba Bank is a good example of an organisation that has successfully leveraged hybrid cloud solutions to achieve a 'digital enterprise'
Warba Bank has digitally transformed its financial services and mobile banking using the power of Nutanix's hyper-converged infrastructure platform.
With 14 branches nationwide, Warba Bank saw the need to keep pace with the changing demands of retail, private and corporate customers. To do so, the bank embarked on an ambitious digital transformation programme that targeted mobile applications and the governance of financial services. As part of its journey to a hyperconverged architecture, the organisation adopted a software-defined storage. It then migrated to full IT automation lifecycle management. By digitising its online banking services through Nutanix's platforms, Warba Bank is now able to enhance the customer experience, by bringing newfound stability and simplicity to backend infrastructure, and delivering rich digital interfaces to its clients at the front end.
Nutanix also supported Warba's stakeholders in their migration of the company's critical mobile banking application. The core services of Warba's mobile banking services run on top of Nutanix. A series of legacy vendors had to be integrated to carry Warba's digital transformation ambitions forward. By simplifying management and maintenance, and by enhancing provisioning speeds, Warba Bank can now freely focus on developing innovative offerings and concentrate on enhancing customer experience.
Speaking about the deployment, John George, Senior Manager – Infrastructure & Automation, Warba Bank, said that the financial institution set out to be the bank of choice in Kuwait since its inception in 2010, by delivering customer-centric innovations and services. "As the youngest Islamic bank in the country, we are competing with banking behemoths that have been in the market for over 30 years. With this in mind, we changed our strategies to become a 'digital-first' bank," he said.
He added, "As part of our digital transformation, we needed to deliver robust mobile banking offerings with impenetrable security, high availability and low latency. We wanted to be able to roll out enhancements to customer experience in real time, with no disruption to service. On top of all that, we needed to consider various financial services regulations, which are strict especially when it comes to data protection and privacy concerns. Nutanix had a very good understanding of all these factors, which led us to choose them as our strategic technology partner in this journey."
Looking forward
With the evolution within the financial services industry showing no signs of slowing, Lash noted that the sector will see increased disruptions with blue-chip technology companies leading the charge. "I think the next wave of disruption will come from the likes of Amazon and Apple. These large tech companies are now offering services that compete with traditional banks. For example, Amazon is now offering a variety of financial services including Amazon Pay, Amazon Cash and Amazon Lending to name a few. Interestingly enough, Amazon offers cloud solutions that many financial institutions are looking to adopt. This trend, moving forward will bring about an interesting dynamic shift in the financial services landscape."