UAE, 29 December 2020: In a rollercoaster year that surprised analysts and market participants alike, US technology companies attracted the highest trading volumes among Saxo Bank investors in the UAE and around the world in 2020. The strict lockdowns and prolonged work-from-home trend which arose from the Covid-19 pandemic suited the business models of the US tech companies, reflected by the Nasdaq-100 being up more than 40% for 2020.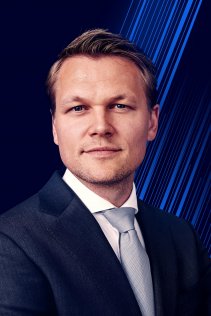 Peter Garnry, Head of Equity Strategy at Saxo Bank, said: "This year was all about the online vs offline world as technology companies were catapulted into the future by the Covid-19 pandemic while many physical industries such as aviation, travel, leisure, hospitality and automobiles came under significant pressure due to the severe restrictions and lockdowns. 2020 will also be remembered for the rise of Tesla as its market value surged 646%, reaching a market value of $590bn and ending the year as the biggest stock inclusion in the history of the S&P 500 Index. Part of the Tesla story was the increase in EV sales globally despite the pandemic and the rise of "green transformation" stocks highlighting a powerful new theme in financial markets".
Here is Garnry's analysis on the top traded UAE and global stocks:
Tesla:
Many analysts thought Tesla peaked back in the beginning of February. However, this was only the beginning of what would be an extraordinary year for Elon Musk. While a 646% increase brings the company into bubbly territory, a new climate friendly Biden administration could mean that there is more in store for the king of EVs.
Apple:
Apple started on the wrong foot but made a swift recovery in the first months of the year, and it takes more than a pandemic to keep customers from acquiring the latest gadgets, as the latest iPhone 12 appears to be one of the top-sellers in the company's history.
Microsoft:
The strategic shift towards cloud-based services has paid off. If the work-from-home trend grows as expected, Microsoft will be a key facilitator for years to come. This is also highlighted in the stock, which gained 33% in 2020.
Amazon:
While many physical stores hit a brick wall, Jeff Bezos' everything store did not skip a beat and hired 175,000 people to accommodate the boom in online orders. However, regulators around the globe are setting up roadblocks, which could mean trouble in 2021.
Nio:
While Tesla is trying to gain a foothold in China, Nio is already there. 2020 put a spotlight on the Chinese EV company, which rose astronomically 1069 % during the year. While Musk makes the headlines, Nio benefits from the tailwind. Next step is punching their way into the European market.