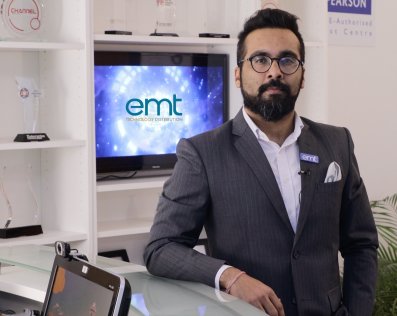 emt Distribution and OPSWAT have announced a new collaboration to address the cybersecurity challenges of critical infrastructures in META region.
emt Distribution, a regional VAD that offers breakthrough technologies in the region, now delivers unique and efficient technology primarily focusing on critical infrastructures and IoT/SCADA/air-gapped environments in collaboration with OPSWAT.
"emt's partnership with OPSWAT partnership is instrumental in enhancing our vision of delivering world-class and advance solutions. Following a successful decade with OPSWAT in the APAC region, we are replicating our accomplishments in the META region. With this, we are addressing critical infrastructure challenges of organisations of the likes of government, banks, oil and gas and more in a simplistic yet highly unconventional way," said Vishal Bhatia, Channel Business Development Manager, emt Distribution.
With the vision of 'Trust no file, Trust no device', OPSWAT's flagship technology Metadefender Core addresses the challenges of customers who do not want to compromise on the authenticity of the files entering their environment through any mediums, be it web/emails/USB/APIs and more.
With module such as 'Multiscanning' where the power of 35 antivirus engines with the likes of Crowdstrike, TrendMicro, McAfee, and many more come to play and, 'deep CDR' (Content Disarm & reconstruction a.k.a. Data Sanitisation) Metadefender Core ensures every file is scanned and 'disarmed' from the most common attack vectors before reaching the user.
OPSWAT's ICAP server can integrate with almost all firewalls, web gateway, data diodes, NAS and more. According to the company, these capabilities further augments file upload protection. An ideal use case for organisations like banks, ministries, tender boards and the likes who have a web portal for file uploads.
Offerings such as Metadefender Kiosks are optimal for customers like oil & gas, aerospace, defence and power stations among others who have 'zero tolerance' for external USB's and yet want to develop a framework of trusted files received from external environments.
With over 60 named OPSWAT customers in the Middle East, emt Distribution's focus is to build strategic partnerships and create a channel ecosystem to address challenges of critical infrastructures through consulting and inhouse professionals.