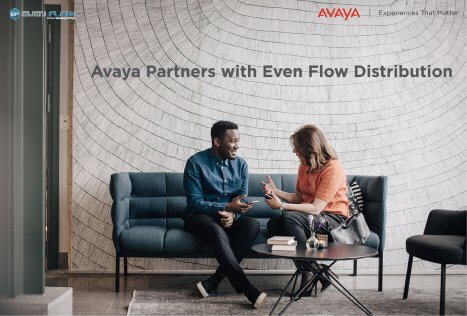 Avaya Holdings Corp. has partnered with Even Flow Distribution, a South-African value-added distributor of unified communication, telecoms, video conferencing, wireless and networking technology, to brings its solutions to market.
Under the terms of the agreement, Even Flow Distribution will supply and support Avaya's range of contact centre and unified communications solutions, with a particular focus on Avaya IP Office, the scalable, all-in-one business communications system designed for mid-size businesses.
According to the Small Business Institute (SBI), South Africa's SME sector currently employs 28 percent of the country's workforce, and contributes up to 34 percent of its gross domestic product (GDP), according to the Banking Association South Africa. As a result, the mid-market economy is a key pillar in South Africa's National Development Plan, a government plan to create 11 million jobs by 2030.
"This sector is bursting with opportunity, and to fully realise these opportunities, small and medium-sized enterprises in South Africa require innovative communication and collaboration technologies. With our presence across the country, we can provide this in the form of Avaya IP Office, which delivers the tools that South African businesses require to help them to thrive," said Adrian Bush, managing director, Even Flow Distribution.
Available on-premise or through a cloud deployment hosted at Even Flow Distribution's data centre, Avaya IP Office provides a powerful set of tools to help streamline operations, centralise management, and reduce total cost of ownership for converged communications platforms.
"With its market-leading capabilities, Avaya IP Office enables businesses to drive efficiencies and provide great customer experiences out of the box, meaning executives can focus on driving growth. Even Flow Distribution is the perfect partner to take the solution to market in South Africa – the company shares our values of customer centricity, innovation and industry expertise," said Saifuddin Wagh, senior manager, Distribution, Middle East, Africa and Turkey, Avaya.