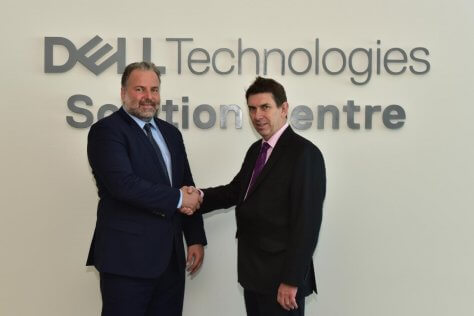 The UAE-based IT infrastructure and information management consultancy and solutions provider Condo Protego has announced that it has been named a Dell Technologies Titanium Partner.
The Titanium tier of the Dell Technologies Partner Programme nominates partners that have capabilities and resources with expert-level certifications, making them industry experts in their competency. Titanium Partners also have the option of embracing and supporting comprehensive products, services and solutions. These partners can deliver complete end-to-end solutions, inclusive of services.
"Becoming a Dell Technologies Titanium Partner is a major milestone for Condo Protego, as we can now offer our customers the entire stack of Dell Technologies' solutions to fully enable our customers' digital transformation," said Andrew Calthorpe, CEO, Condo Protego. "Receiving the Titanium Partner status will enable us to fully support Dell Technologies' go-to-market strategy, by offering highly-experienced IT consultants who can guide customers through their information management concerns during their digital transformation journey."
According to a recent report by Gartner, the Middle East and North Africa's IT spend is set to reach $160 billion in 2019, showing the strong business opportunity in technology.
"Partners with the Titanium Status are our most strategic partners. They have skills and expertise with Dell Technologies portfolio. They consistently support Dell Technologies products, services and solutions to the benefit of our mutual customers. As we move forward, this status enables us to provide Condo Protego with the strategic support, services, and recognition they deserve, and together we'll push the envelope even further," said Anwar Dahab, senior vice president channel, Dell Technologies, EMEA. "Condo Protego has certainly earned this distinction and we look forward to an even stronger and mutually beneficial partnership moving forward."
"We are seeing strong demand for Dell Technologies solutions, especially in storage, information management, backup and disaster recovery and cybersecurity," added Calthorpe. "Our Titanium Partner will enhance our standing as one of the region's leading Dell Technologies channel partners and systems integrators, and further supports the digital transformation of the businesses we serve."