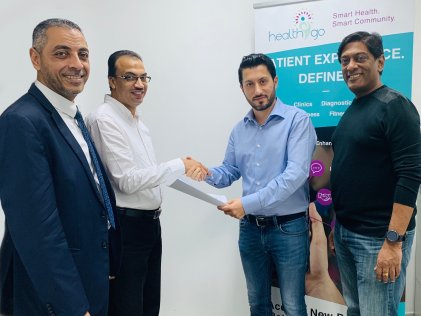 Healthigo has announced the launch of their channel partner programme that aligns with the changing HealthTech landscape and how partners are evolving to solve technology needs of healthcare providers.
The Healthigo partner programme drives the company's strategy of deeper engagements with the healthcare provider and care seeker community. Healthigo works with partners aligned with its vision of building a smarter and healthier society.
As a first step towards this goal, Healthigo signed up with Medicnlogy, a Dubai-based MedTech company with over 20 years of market presence and a dedicated team of knowledgeable medical professionals and technology experts.
"The past six months have been very exciting as we solidified our business model and evolved our channel strategy," said Joseph Debs, co-founder, Healthigo. "Today's patients have higher expectations from healthcare providers and that is influencing the transformation in the delivery of healthcare. Our partnership with Medicnlogy brings the Healthigo platform to a wider audience and will be instrumental in helping healthcare providers optimise their operations resulting in delivering an enhanced patient experience."
D. Mohamed Abou Al-Ela, co-founder and CEO of Medicnlogy quoted while talking about this partnership, "With our highly motivated team of experts catering to the MedTech industry, we are very enthusiastic about extending into the HealthTech space by taking the highly intuitive Healthigo platform to the healthcare provider community thus helping enhance patient experience."
Healthigo said it is growing its partner ecosystem, working with like-minded companies to empower healthcare providers in UAE.