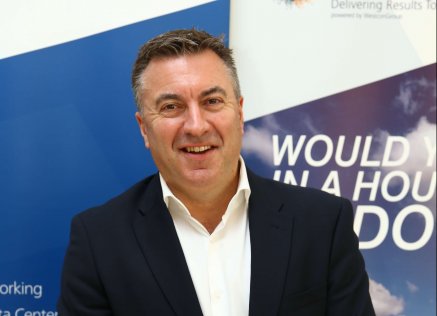 Infovista, a player in modern network performance, has announced a global partnership with value-added distributor Westcon-Comstor to strengthen and scale its global channel presence. With this announcement, Infovista completes its global roll-out of a two-tier enterprise go-to-market channel strategy.
Through the partnership, the distributor is expected to introduce Infovista Ipanema to new partners and service providers throughout the world.  According to the vendor, the arrangement provides its valued channel partners greater access to the company's application-aware SD-WAN solutions as well as to a wealth of additional resources to enable the enterprise sales channel, including engineering support, product training, license fulfilment, improved ordering and onboarding processes.
Last month, Infovista announced that its new enterprise go-to-market channel strategy for Infovista Ipanema is "all indirect, all the time," as well as introduced industry veteran Jon Howes as senior vice president, global channel sales. The agreement with Westcon-Comstor underscores that commitment to the channel.
"Westcon-Comstor bring proven expertise in global deployment, experience with global enterprise accounts, a deeply complementary vendor portfolio and complete services offerings to help introduce Infovista Ipanema to enterprises around the world," said Howes. "In executing further on our channel strategy with Westcon-Comstor, we're expecting significant channel growth."
David Grant, chief operating officer, Westcon-Comstor, said, "The Infovista Ipanema SD-WAN solution is the ideal addition to Westcon-Comstor's dynamic vendor portfolio. As enterprises increasingly require capabilities to manage network performance, Infovista has emerged as a leader in the SD-WAN space, a technology segment where we see significant growth in products and services which provides opportunity for our channel partners of all profiles. We're pleased to be supporting the company's strategy to diversify and scale its channel presence globally."
"We are excited about the addition of Infovista to our vendor portfolio and are looking at following a strategic approach in taking their solution to our resellers," said Steve Lockie, managing director, Westcon-Comstor ME. "As Westcon, we are focused to add value to Infovista's business by helping them deliver a targeted approach for reaching markets and industry segments that they haven't explored yet."