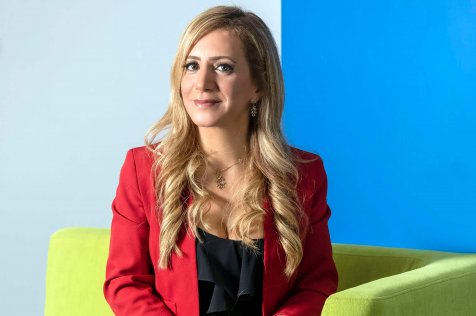 Maya Zakhour, Partners and Pathways Lead, Middle East and Africa, NetApp, explains how the firm is pioneering the AI and analytics space for customers and partners.
Can you give an overview of how AI technologies have the potential to transform the work environment?
Artificial intelligence, particularly machine learning, is the ability to automatically learn and improve performance without the need to program it. It uses automation and available data in the system to generate information, making data an asset to the organization.
It can enable companies to accelerate innovation, achieve extremely high levels of performance and efficiency, as well as to provide highly personalized experiences for customers. It can practically be applied in many verticals – from financial services to healthcare and manufacturing.
Leveraging data expertise in a hybrid cloud world, NetApp uses AI and machine learning to constantly analyse and provide consistent insight across a data centre. It is essential to highlight that data management is crucial in running AI systems. The NetApp Data Fabric meets this requirement by simplifying and integrating data management across cloud and on-premises to accelerate digital transformation. 
What is data analytics' role in driving AI technologies?
AI elevates data analysis to the point of completely eliminating human errors. Within a cloud environment, AI learns from historical data, identifies current patterns, and makes recommendations.
With AI, organizations generate data insights and can make recommended solutions for customers based specifically on data characteristics and insights. In turn, customers get recommendations best suited to their individual needs, with quick and efficient turnaround time.
What are the current challenges that partners face when looking to position AI technologies to customers?
Data governance, data privacy, data security, data quality and data management are all critical aspects in adopting AI and machine learning. The way an organization values data will determine the success of its implementation.
AI does not possess natural intelligence and therefore the system learns inductively by analysing data. If there is insufficient or flawed data input, then the analytic algorithms become non-predictive. Another concern is that setting up data infrastructure for AI can be expensive, especially as a hybrid cloud data-centric strategy plays an important role to its success.
How can channel partners enhance skills and play an essential role in helping customers in this space?
Digital transformation and AI have promoted businesses to upgrade their IT infrastructure and data management processes. To keep pace with the trends, channel partners will have to gain new essential skills through training and certification programs that align with the demands of AI and other next-generation technologies.
NetApp has adopted a partner-first model in line with our continuous investments by providing training programs as well as incentives. We enable our partners to benefit from strong, predictable margins, and to profit from opportunities by our reliable business model. There is also an ongoing process to ensure that our systems are simpler and more efficient in terms of implementing quotes, orders, and the delivery of solutions.
Can you elaborate how NetApp is spearheading the AI and analytics space for customers and partners?
As data management remains a core aspect of AI growth, NetApp has created new types of solutions called NetApp ONTAP AI, powered by NVIDIA DGX™ supercomputers and NetApp AFF A800 cloud-connected all-flash storage.
The combination of a NetApp and NVIDIA architecture offer the world's most powerful GPU solutions with the world's fastest and most cloud-connected flash systems. ONTAP AI removes performance bottlenecks and enables secure, nondisruptive access to data from multiple sources and data formats. It is a more simplified solution that streamlines deployment with enterprise-grade data services and simple technology refreshes.  It can handle more than 400 billion files with a single namespace.
Another feature of ONTAP AI is that it is scalable, and an enterprise can start small and grow as needed, as well be easily deployed without disrupting ongoing operations. ONTAP AI leverages the NetApp Data Fabric to unify data management across the pipeline with a single platform.
FlexPod AI is a converged infrastructure useful for private, public, or hybrid cloud strategies as it automates nearly all aspects of implementing an AI workload.
Additionally, it provides secure segmentation of resources ensuring data integrity within an AI or machine learning environment. Our focus is versatility and flexibility considering the characteristics of data which is diverse and distributed. Essentially, it is data pipeline capable to collect, clean, correlate, train, and model workloads.