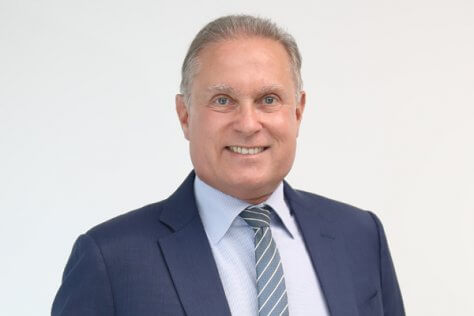 Partners are key to Mindware's marketplace, as the company embarks on its cloud platform with more cybersecurity vendors. In an exclusive interview, Philippe Jarre – CEO, Mindware, shares the company's key focus areas and roadmap for 2020.
Please share some of the recent cybersecurity initiatives at Mindware?
Cybersecurity is the technique of protecting networks, programmes and data from an unauthorised access or attacks that are aimed for exploitation. This is where most companies are investing a lot of money to deal with cybersecurity concerns in the market. But cybersecurity is extremely complex, because security modules need to have several different aspects and there are plenty of solution providers.
Today, I am pleased to tell you that we have a portfolio of 15 vendors that are extremely good in the market in all layers and therefore, we are able to offer integrated security solutions to our partners.
We also acquired Arrow Middle East last year. After the acquisition, Mindware inherited a large portfolio of security vendors. We also gained technical expertise in project implementation as well as planning of integrated solutions that we are offering to the market.
What is your go-to-market strategy for the security business?
Mindware is building out its security team and now has a healthy spread of security specialists in every country in the Middle East. They work with partners across the region to ensure that the various security vendors in Mindware's portfolio are well represented. Security is extremely difficult for a partner to sell. Our cybersecurity strategy is aligned with that of each of our security vendors and it is then filtered down to our partners to ensure that all stakeholders are on the same page. This year our focus is on implementing our Mindware plan FY20 which aims to increase market share, widen our qualified partner landscape and rollout our marketing strategy in order to enhance our corporate image and uniquely position our vendor brands across the region. We are also looking to offer our cybersecurity solutions through our Cloud Marketplace. This will be a major initiative for us as we look to recruit more and more of our cybersecurity vendors to the platform.
What are your views on partners building their skills and selling solutions in strategic areas like Security as a service, Cloud, IoT and AI? Do you see any gaps that need to be bridged?
IoT and AI are the new booming areas for the region. For example, automatic driving, lighting systems and automatic parking are all IoT use cases. This could turn into a nightmare if you don't have the security expertise to control the automation. At Mindware, we are working together with our senior solution architects to build win-win bundles across our infrastructure and security portfolios. These unique bundles will help our partners address specific pain points of their customers and allow them to be a one-stop solution providers.
What role does Mindware play in working with channel partners to provide the relevant skills and technology?
Building a strong, committed strategic partner base is our core focus. Mindware has signed agreements with its various security vendors to act as an Authorised Training Centre (ATC). The company regularly conducts training and certification programmes across the region for customers as well as partners. These sessions take into account the constantly evolving security landscape and the specific market need at that point in time.
Many security players have emerged in recent times. How differently is Mindware positioning itself among partners and in the market?
The market today needs a distributor who understands not just the security aspect, but also a complete chain of integrated solutions like infrastructure, cloud, IoT, AI and security. A big part of Mindware's business is security as well as traditional IT. By providing integrated IT solutions – IT plus security, AI plus security and IoT plus security – we distinguish ourselves from other security distributors. We are ethical, risk-adverse and highly flexible and it is very important for partners to see that they can work with Mindware.
Can you share the company's roadmap for 2020?
2019 has been a year of transformation for Mindware as we integrated the acquisition of Arrow Middle East, built our Solutions team and launched our new Cloud Marketplace. 2020 is the year of consolidation of these three activities. Another aspect of our strategic roadmap is getting more integrated vendors for our partners. We had announced two vendors at GITEX last year and we plan to announce ten vendors this year. We have a strategic plan of expanding the cloud marketplace and offering a superior transactional experience to the channel community. We are transforming the way our partners define their growth and helping them accelerate digital transformation in their customers' businesses. There is a huge opportunity around cloud migration and together with our partners our goal is to help our customers find the right solutions at the right time. The other strategy is to keep growing and we continue to expand regionally in countries where we do not have enough market share. My aim is to transform Mindware into a $1.5 billion company over the next few years and become the largest value-added distributor in the Middle East and Africa.