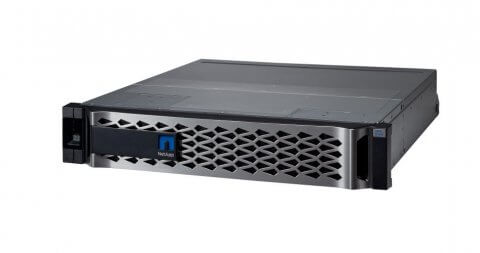 Hybrid cloud provider NetApp has recently reinforced the company's commitment to the channel with the introduction of the NetApp AFF C190 system, a "simple, smart and secure" all-flash storage solution. The new entry-level solution was developed with the channel in mind, said the company.
It enables NetApp channel partners to aggressively and self-sufficiently expand their market share by helping smaller organisations modernise their IT infrastructure as part of their data fabric strategy.
"NetApp is focused on making it simpler for our partners to do business with us," said Jeff McCullough, vice president of Americas partner sales at NetApp. "This new entry-level all-flash storage solution represents our commitment to our channel partners and how we are expanding their opportunities to reach new markets."
Announced in May, the latest enhancements to the company's Unified Partner Programme make it easy for NetApp partners to offer customers a seamless data management experience across private, public and hybrid cloud environments. The new NetApp AFF C190 system extends this support by providing partners with more growth opportunities to deliver an all-flash system that is priced for smaller enterprises and for emerging companies. The ordering, configuring and quoting process for AFF C190 is also simple, so partners can close deals quickly and efficiently. In addition, it qualifies for NetApp's programme incentives, adding to the multiple ways that partners can be profitable while attaining new customers.
NetApp AFF C190 system make the benefits of all-flash storage with NetApp ONTAP data management software accessible to organisations that previously thought all-flash was beyond their budget. Simple to deploy and to manage, AFF C190 bundles ONTAP premium software to deliver enterprise-class data services for effortless connectivity to the cloud, storage capacity efficiency for great value and integrated data protection and security.
"We provide channel partners with reach, efficiency and expertise to meet the needs of organisations of all sizes," said Jessica Yeck, vice president, vendor solutions, Tech Data. "The AFF C190 supports this mission by providing an entry-level all-flash solution developed with the channel in mind. NetApp is making the value of data fabric accessible to all customers, helping them enter the hybrid multicloud world."
The AFF C190 system is a flexible flash storage solution that is designed to support business applications, virtual machines (VMs), file systems and mixed workloads. The solution offers a single system to manage both file and block data, enabling consolidation of workloads for ease of use. It also has comprehensive data protection, including data encryption, helping to secure data and prevent data loss. It also allows for effortless connection to the major public clouds for simple tiering and backup, enabling organisations to more easily and affordably future-proof their IT environments.