Exclusive Networks together with SentinelOne hosted a dedicated partner event to discuss the recent trends in endpoint security and the latest updates in the vendor's endpoint protection offerings.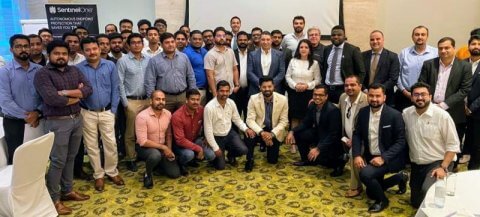 As threat actors become smarter and cyber-attacks become more sophisticated, organisation today can no longer afford to rely on passively deployed technology alone.
With annual global losses from cyber-attacks expected to hit $6 trillion by 2021, enterprises need to augment their approach to cybersecurity.
The digital nature of modern workplaces has enabled employees within organisations to be more connected, efficient and productive. The increasing mobility of today's workforce has resulted in the rise of endpoint devices within enterprises, which made networks even more susceptible to threats.
With cybersecurity being the need of the hour amid the expanding threat landscape, customers are seeking trusted advisors who will help them navigate the challenges in protecting their endpoints.

Exclusive Networks together with SentinelOne has recently organised a dedicated event to provide partners with the latest know-how about the security industry and updates on the vendor's offerings.
The two-day event, which took place in Dubai and Abu Dhabi consecutively, was attended by over 100 of Exclusive Networks' channel partners.
"Today, security is integrated into every IT solution," said Jijo Joseph, head of strategic channels and business unit manager – SMB, Exclusive Networks. "It has become one of the most vital elements of any technology implementation. Channel partners have the opportunity to become the catalyst for an organisation's security transformation and with SentinelOne they can further enhance their customers' cyber defences."
SentinelOne unifies prevention, detection, and response in a single platform driven by sophisticated machine learning and intelligent automation. The vendor's solutions enable security teams to predict malicious behaviour across major threat vectors in real-time, rapidly eliminate threats with fully-automated, integrated response capabilities, and adapt defences against the most advanced cyber-attacks.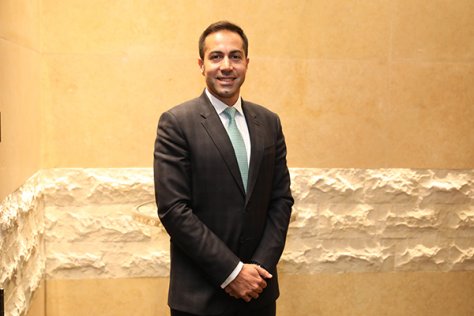 "Through the event we are enabling our premium partners who are offering endpoint protection solutions with the latest updates from SentinelOne," said Joseph. "We have three different sessions focused on SentinelOne's Core, Control and Complete solutions. We are educating our partners on how they can differentiate these three offerings to help them better sell these solutions and efficiently provide support to their customers."
Joseph added that as SentinelOne's distributor here in the region and across the globe, Exclusive Networks has witnessed a significant uptake of its solutions over the past couple of years. "In the region alone, we've seen the adoption of SentinelOne solutions grow by 300 percent. We have also seen partners switching from other endpoint protection vendors to SentinelOne as well."
"Moreover, customer demands for SentinelOne solutions across top industries such as banking and finance, education and oil and gas have increased significantly. We are happy to say that we've had zero customer loss in our SentinelOne portfolio as 100 percent of our users have renewed their contracts."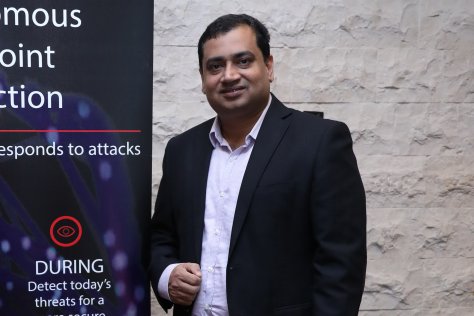 Endpoint protection has been constantly evolving over the years. With threats such as cyber warfare, ransomware and nation state attacks at a constant evolution, enterprises today are demanding stronger endpoint security solutions that will help them stay resilient.
SentinelOne offers a unique single-agent platform to hunt, prevent, detect and respond to attacks across all major vectors. It has been designed to save customers' time by applying AI to automatically eliminate threats in real time for both on premise and cloud environments. It also provides full visibility across networks directly from the endpoint.
Tamer Odeh, regional sales director – Middle East, SentinelOne, said, "Endpoint security is the first line of defence. That's why we believe that protecting endpoint devices is paramount in keeping enterprises cyber resilient. Ensuring that you have robust security solutions for your endpoints reduce the chances of attackers succeeding in penetrating your systems and extracting data from your organisation."
Odeh further explained that SentinelOne's single agent offering means that their solutions are easy to deploy and manage. "It also means that enterprises can seamlessly run our solutions across different operating systems, be it be Windows, Mac or Linux.
"We are also an open API company, which means our solutions can easily be integrated with various other cybersecurity solutions in the market. This is very important for us and our customers as we believe that threat intelligence and sharing is paramount to be proactive in our defences."
Speaking about the event, Odeh highlighted that as a channel-driven organisation, partners play an important role in the growth of their business.
"Our partners are very important to our success. We do most of our business via a two-tier model – through distributors and partners. They are instrumental in our success by helping us reach our customers faster, enabling us to scale our business and speeding up the delivery of our mission, which is to provide the market with a solid endpoint protection solution."
He then noted that with the support of Exclusive Networks, they aim to continuously enhance the capabilities of their partners through constant training and education. "Through events like these, we are able to provide our partners with the latest updates in the market and in our offerings. This gives them a good opportunity to learn how they can augment their strategies in offering SentinelOne solutions. In doing so, I believe they will be able to deliver our product in a better way and keep their customers engaged for the long-term."
Looking to the future, Odeh said that with the cybersecurity space growing at a very fast pace, SentinelOne is dedicated to addressing market demands and challenges as quick as possible.
"We aim to continue investing more time, effort and resources into R&D," he said. "We will also continue to enhance our Managed Detection and Response as-a-Service offering. With the current and expanding skills gap in the cybersecurity industry, we believe that SentinelOne can play a key role in supporting our customers in terms of offloading their burdens when it comes to endpoint protection and defence through MDRaaS."