As Bulwark Technologies celebrates 20 successful years of doing business in the Middle East, the firm's managing director Jose Thomas Menacherry looks back at how the regional IT landscape has progressed and discusses how they have adapted and evolved to cater to the ever-growing security space.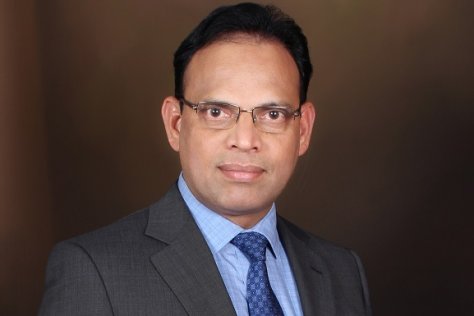 The explosion of technological adoption in the UAE in the past two decades coupled with the increasing number of digital transformation initiatives and government bodies' readiness to embrace innovation, has transformed nearly every aspect of life in the country.
Technological implementations ranging from Internet of Things (IoT), blockchain, robotics and artificial intelligence applications are redefining business practices across both public and private sectors.
As a key player in the regional IT industry for 20 years, Bulwark Technologies, a regional value-added distributor, has over the years witnessed how the country's business and technology landscape have evolved.
"During the last two decades, there have been many changes in the regional IT space and the channel industry is no different," said Jose Thomas Menacherry, managing director, Bulwark Technologies.
"Many distributors have shifted to a value-added business model, especially in the IT security sector. In early 2000, security strategies have been more focused on anti-virus and perimeter security. Today, it is now primarily centred on combatting internal and external as well as securing cloud, applications, IoT deployments. Furthermore, we are now seeing many other forms of security with much more advanced solutions based on AI and ML to protect customers from sophisticated attacks and breaches."
Menacherry also recalled how a couple of decades ago there were only a handful of companies offering IT security solutions, yet today there are numerous players in the market. He noted that security players today are shifting their focus from offering infrastructure solutions to security-focused solutions selling.
"Vendors are also favouring distribution models for extending and expanding their business in the Middle East region. They are also providing direct support for their distributors and channel ecosystem to bring the best experiences to end customers. A few legacy partners in this space are now offering full-fledged managed services. The increasing cloud adoption has prompted a number of new smaller entrants in this space," he said.
In the early days, a big focus for security players had been on educating customers about the importance of cybersecurity and on how they can best optimise these solutions, according to Menacherry.
"There were very few organisations buying security products as there was hardly any budget allocated for such tools," he said. "However, as we now know, this has changed significantly. Organisations are now fully aware of the vital role that cybersecurity plays. As a security-focused value-added distributor in the region, we know the battle is continuous as new security breaches and discoveries emerge on a regular basis. We are prepared to meet such challenges with the latest technologies and by spending time and efforts in understanding these and addressing new cyber threats in the market."
The Middle East, like many markets across the globe, has not been spared from cyber-attacks such as ransomware and data theft. CISOs, security heads and business owners in the region are in constant search for robust solutions that will enable them to bolster their security postures. The SMB segment is also seeing rising security concerns, which is driving the demands for more competitive security offerings.
"Bulwark Technologies has been instrumental in bringing global security vendors into the Middle East market for some niche products, thus expanding our portfolio of solution. Simultaneously, we have been empowering our channel community, which has significantly contributed to enabling us to address the growing market demands, thus allowing us to grow as a value-added distributor in the region," said Menacherry.
Being able to adapt to the ever-changing security landscape by delivering the latest and niche technology solutions as well as acquiring the right expertise and building a strong channel ecosystem are key aspects to Bulwark's success in the region, according to Menacherry.
"'Stay focused on what you are best at' is what we always say and is our mantra for success," said Menacherry. "We have been very much focused on network and information security solutions distribution and we have experienced steady growth in this space over the years. We believe that staying on this course and further enhancing our expertise in this market segment will drive our continued success."
In the coming year, Bulwark seeks to keep pushing the envelope and expand its business by adding more strategic partners. "Being a cybersecurity-focused company, we have been regularly scanning the technology space for latest products addressing the new threats. Our future focus will be on cloud, mobility and IoT security," said Menacherry.
"In terms of operational growth, we have been expanding our business to other regions and boosting our workforce," he said. "We have expanded our operations to India with a head office based out of Bangalore. We will further strengthen our team to address the increased demand for our cybersecurity solutions offerings. Finally, we also aim to double down on our on-ground resources in some of the countries we cover in the Middle East."