This strategic collaboration will help refine the digital solutions portfolio of companies and provide a skilled approach to technology adoption.
Spectrum Networks and Fortinet have signed a strategic partnership agreement to combine the best offerings of both companies-Spectrum Network's industry-leading technology training services and Fortinet's world class cybersecurity solutions. Accordingly, Spectrum will now be an authorized Fortinet Training Center offering Fortinet's industry-defining certification courses in countries such as Saudi Arabia, Pakistan, Bahrain, Oman, Kuwait & Qatar.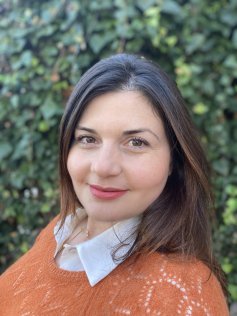 With technology becoming increasingly vital for every aspect of business, companies have recognized the need to accelerate the development of their digital solutions portfolio. This partnership brings together the best of business & technology insights, as well as aspects such as product ideation, technology development & deployment and organizational change management, to help clients experience a seamless and secure digital transformation process.
"The Spectrum Network & Fortinet partnership is a powerful combination," said Vanessa Sider, Manager, ATC Program, at Fortinet. "Fortinet's leadership in the cybersecurity space with that of Spectrum Network's leading technology training services means that organizations in the region will be able to accelerate their cyber security initiatives with top class training – a much needed requirement for fraud prevention across financial, business and government organizations," said Vanessa Sider, Manager, ATC Program, at Fortinet.
""We're glad to join hands with Fortinet, one of the world's leading cyber security vendors as their Authorized Training Center, to provide their certified courses to aforementioned markets," said Pournami Nair, Vice-President-Sales & Alliances, Spectrum Networks.
"Training services have been the core focus for Spectrum right from inception, and over the years we have signed up with best-of-breed technology vendors to be their extended skilling arm in the regions that we represent. This partnership is definitely another notable feather in our cap," she added.
Fortinet, Inc. provides cutting-edge network security solutions and world-class security appliances, software, and subscription services. Fortinet systems integrate the industry's broadest suite of security technologies including firewall, VPN, antivirus, intrusion prevention (IPS), web filtering, anti-spam, and traffic shaping.
Spectrum Networks is a corporate training and professionals services enterprise serving the Africa, Middle East & Asia Pacific regions. The team has trained over 150,000 professionals by means of a public course schedule and in-house programs – made available through classroom training as well as virtual instructor-led training sessions. The company has been instrumental in skilling up some of the leading business and government entities in the region. Spectrum Networks covers the Middle East as well as the APAC regions, with offices and training centres located in the UAE, KSA, Tunisia, India and Singapore.
To know more, visit the Spectrum Network page that hosts all the Fortinet training courses: https://www.specnt.com/training-service/training-courses/vendor-specific-courses/fortinet/