Regional VAD StarLink has announced a bigger participation at GITEX Technology Week.
The company highlighted that it will showcase the latest innovations and technologies from its global vendors.
StarLink (Stand SR-J2) located in Sheikh Rashid hall will host 18 of its vendors namely Acronis, ATAR Labs, BlackBerry, Centrify, Citrix, Fidelis, ForeScout, IBM Security, Infoblox, IXIA, LinkShadow, LogRhythm, Nexthink, Nutanix, Palo Alto Networks, Riverbed, Symantec and Tripwire.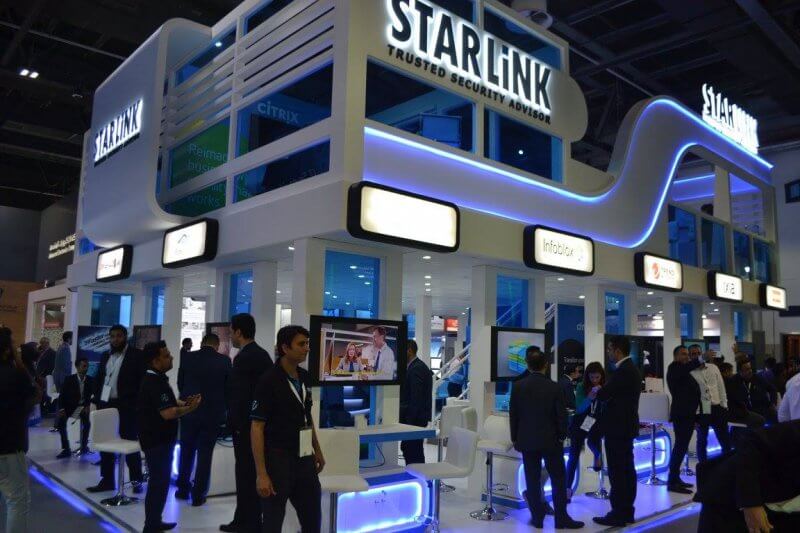 Mahmoud Nimer, general manager, StarLink, said, "With the enormous exposure of connected devices to the internet and human life, the IoT has brought on a challenging threat to the cybersecurity world.
"At GITEX, we intend to address the cybersecurity challenges and would like to bring to its customers an array of next-generation technologies with focus on software-defined data centre, Identity Access Management, risk and compliance, infrastructure security, data protection and security intelligence centre that can help bolster cyber-resilience."
This GITEX, StarLink will be introducing their next generation Security Strategy that focuses on a very methodical approach facilitating enterprises in the region ensure a cyber-resilient environment.  The strategy comprises of three major aspects – Challenges, Solutions and Technologies.  Challenges identifies the distress areas such as compliance, risk mitigation, security breaches and other business drivers of IT security.  At the second step, the best-suited solutions are determined followed by technology mapping through a holistic and integrated approach.  With this simple process, StarLink aims to assist customers' optimise their IT Security spend.
StarLink has evolved since its inception to specialise in Security, Cloud and Datacenter and focuses on organic growth by building the right infrastructure and integrated technologies.  In 2018, StarLink announced some key initiatives – StarLink Innovation Centre and StarLink Marketplace and StarLink Academy – all this is a reaffirmation of the meaning of being a 'True VAD'.
Nidal Othman, managing director, StarLink, said, "Since inception, StarLink has stepped up in its business goals and objectives at a remarkable pace.  Today we feel privileged to 'Empower' our vendors, partners and customers through their journey towards digital transformation."