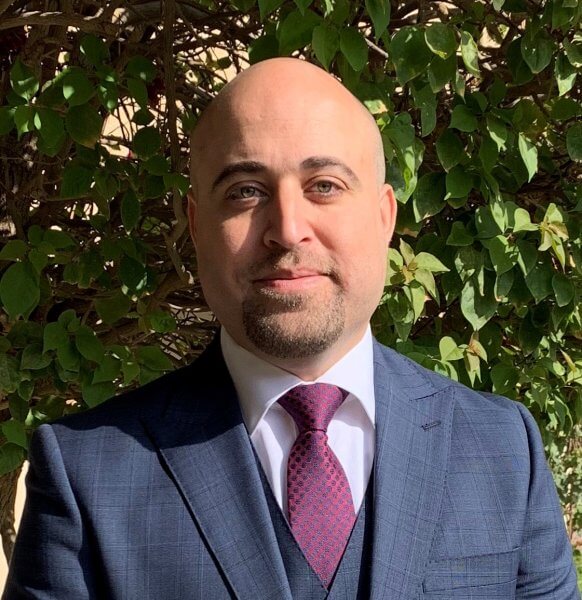 Acronis has hosted its partners and customers at the Saudia Ad Diriyah E-Prix held today in Riyadh. As the first Formula E race held in Saudi Arabia, the e-prix was a chance to showcase Saudi culture and traditions for the thousands of attendees. For Acronis, it was also an opportunity to showcase the use of its cyber protection technology in motorsport, particularly by its partner NIO Formula E Team, which competed in today's race.
Gérry Hughes, team principal, NIO Formula E Team, said, "We are delighted to have Acronis at the race today and proud to have them as team partner. We are entering into a new technical arena, which will open up new mechanisms of data analysis and predicative capability in the often-turbulent world of street racing. With Acronis' cyber protection and artificial intelligence (AI) expertise, we are ready for new projects together."
Hughes also commended Acronis for having a global network of distributors, allowing customers to receive a personalised service in many countries around the world. In Saudi Arabia the company is represented by StarLink and Ingram Micro.
Samer Jadallah, regional manager KSA & Bahrain, StarLink said, "Saudi Arabia is currently going through an ambitious economic transformation. Digitisation and AI are key elements in this process, as every part of business and personal life rely more and more on data. Acronis offers the most secure backup to protect this data, allowing customers to manage all of their protected devices from a single console, which they love."
The Middle East is one of the fastest growing markets for Acronis, which is on its way to exceeding 50 percent YoY growth by the end of 2018. Acronis recorded a 250 percent increase in the use of its cloud solutions, with more than 6,000 resellers promoting and using Acronis technology throughout the region.
"NIO Formula E Team is a great example of how Acronis cyber protection technology is used in real world," said John Zanni, president, Acronis. "We have a full product set that addresses the five vectors of cyber protection — safety, accessibility, privacy, authenticity, and security (SAPAS) — giving teams, and everybody who is using our technology, an easy way to protect all data, applications, and systems on premises or in the cloud with great flexibility."
Given modern sports' reliance on data and the company's innovative solutions, Acronis has quickly grown into the preferred data protection partner for many high-profile, professional sports teams. The company's journey started with a single motorsport partnership just two years ago, but Acronis now partners with teams in Formula 1, Formula E, Formula 2, Formula 3, Supercars, and other motorsport series. Acronis has also signed multiple partnerships with teams in other sports, including the English Premier League.
Most recently, Acronis and reigning English Premier League champions, Manchester City Football Club, announced an official Data Backup and Storage partnership last month in Abu Dhabi.
Damian Willoughby, senior vice president of partnership at City Football Group, said, "A football club like Manchester City has a huge volume of data – covering everything from our players and fans to the day to day operation of our business – and we are excited to leverage Acronis' expertise to enhance our data storage and backup functions. Acronis shares City's passion for innovation and utilising the latest technologies and we look forward to working with them as our partnership progresses." 
In addition to the technology partnerships that form the basis of these relationships, the majority of these sports teams also collaborate with the Acronis Foundation. Established in early 2018, the non-profit organisation supports initiatives around the world that promote the creation, preservation and protection of knowledge.
A cornerstone of the Acronis Foundation's work is the Schools Initiative, which has committed to building 15 schools in underserved communities during the next three years in honor of the company's 15-year anniversary. The Foundation has already built schools in Myanmar, Tanzania, and Cambodia, and has schools under construction in Senegal, Peru, and Guatemala.
The Foundation is also engaged in other community development organisations and university projects around the world.