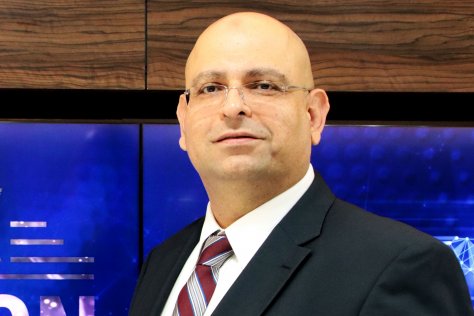 Value-added distributor (VAD) for Middle East, Turkey and Africa (META) StarLink has announced the appointment of Bashar Bashaireh as its new Chief Executive Officer.
With over 25 years of leadership experience and vast business network, Bashar is a highly recognised executive in the Technology, Security and Telecom industries with an in-depth understanding of related business dynamics. His experience spans successfully building, growing and leading organisations across multiple geographies and cultures making him the right choice for this position to lead StarLink into the next phase of growth.
As CEO, Bashaireh will be based in Dubai and his main role would be to capitalise and build on the VAD's strengths and solid corporate foundation to pursue a clear vision for change and value creation; harness his commercial experience to build stronger business partnerships, develop strategic alliances and expand the international sales presence for StarLink.
"I am extremely excited and privileged to be part of the StarLink legacy and look forward to leading an incredibly talented team of people where together we will be focusing on new business opportunities to accelerate expansion and revenue growth over the coming years. With its value proposition and unique business model, StarLink is well-positioned to gain the required momentum and we will drive on this credibility and transition into the next wave of success," said Bashaireh.
Prior to joining StarLink, Bashar held several management roles at leading technology vendors.  Most recently he was General Manager at Symantec, managing Middle East and Pakistan region. Before that he was Vice President, Middle East and Africa at Unify and he also served as Regional Director at Aruba Networks and Fortinet.
Nidal Othman, Co-Founder and Managing Director, StarLink, said, "Bashar has a remarkable track record of strong leadership and vast industry experience with vendors, part-ners and customers.  In this role, Bashar will direct the country teams and business units to pursue StarLink's business objectives and under his eminent leadership, we aim to drive strategic relationships with our well-integrated solutions approach.  We are delighted to have him onboard".