Held on the sidelines of the LEAP conference in Saudi Arabia, the event singled out distributors, resellers and SIs from across the Middle East, Turkey, and North Africa (METNA) for their commitment to Vectra's vision.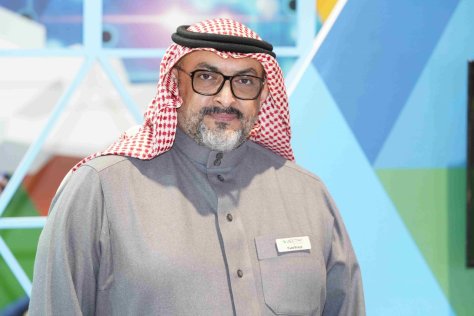 Vectra AI, a leader in threat detection and response, today announced the winners of its first regional Partner Awards. Celebrating the dedication of outstanding partners across the Middle East, Turkey, and North Africa (METNA), the ceremony was held during Saudi Arabia's LEAP conference, a platform for future technologies and disruptive innovators from around the world.
Winners in disciplines from value-added distribution to systems integration were awarded for their commitment to Vectra's regional vision, their contributions to the company's growth, and the parts they have played in the stability and security of end customers' digital estates.
"Vectra is recognized throughout the Middle East, Turkey and North Africa for our long-standing commitment to the region's organizations, who face a multitude of threats, from increasingly sophisticated RansomOps to APTs; but we do not stand alone," said Fuad Enaya, Regional Partner Manager – METNA at Vectra AI. "Our partners are the frontline force through which we provide customers with our patented AI-driven threat detection platform."
Vectra's channel enablement programs — which are announced periodically through its dedicated partner portal — expanded throughout 2021 to include several new incentive schemes. Vectra also enhanced its innovative online demo system, which helps partners quickly familiarize themselves with new platform functions and features, thereby enhancing their presales capabilities. Additionally, Vectra recruited key personnel in METNA throughout the year, in the sales, engineering, marketing, and channel functions.
"Our moves in strengthening our channel and the Vectra team that supports it are in direct response to the changes in the threat ecosystem," Fuad explained. "Across METNA, organizations have taken to the cloud for all the business agility and remote-working options it provides. But newfound complexities have emerged around hybrid and multi-cloud environments and the uncertain status of the personal devices used by WFH employees. There has never been a more pressing need for skilled, dedicated SIs, resellers, and distributors to protect organizations' environments, employees, and customers."
Vectra saw 40% year-on-year sales growth through its regional channel in 2021 and its METNA partners enjoyed growth of 90% over the same period, with deal registration rates rising by 300%. The awards recognized the commitment, innovation, and achievements of 18 partners operating across METNA.
The winners were:
Biztek – Public Partner of the Year 2021 (Turkey)
NSC – Focused Partner of the Year 2021 (Turkey)
Infosec – Growth Partner of the Year 2021 (Turkey)
Barikat – Impact partner of the Year 2021 (Turkey)
HELP AG – Partner of the Year 2021 (Middle East)
Ernst & Young Oman – SI/SP Partner of the Year 2021 (Middle East)
IT Security Consulting & Training – Technical Partner of the Year 2021 (Jordan)
Mannai Corporation QPSC – Public Partner of the Year 2021 (Qatar)
MDS (Saudi) – Business Development Partner of the Year 2021 (Saudi Arabia)
Hilal Computers – Technical Partner of the Year 2021 (Saudi Arabia and Bahrain)
Al-Jeraisy – Public Partner of the Year 2021 (Saudi Arabia)
Advanced Systems & Technologies (atm) – Business Development Partner of the Year 2021 (Saudi Arabia)
AIK Security – Technical Partner of the Year 2021 (Saudi Arabia)
IT Vikings – Committed Partner of the Year 2021 (Egypt)
Naizak Global Engineering Systems – VAD of the Year 2021 (GCC and Egypt)
Exclusive Networks TR – VAD of the Year 2021 (Turkey)
20Tech (VAD) – VAD of the Year 2021 (Saudi Arabia)
Exclusive Networks ME – Growth VAD of the Year 2021 (Middle East)
"In 2022, we foresee RansomOps hitting more cloud customers; we foresee governments striking back; and we foresee greater demand for managed detection and response, and the automation of key security tasks to relieve the burden on beleaguered CISOs and their teams," continued Fuad. "In a world where prevention is regularly defeated and attacks often succeed, we must conclude that motivated threat actors pose a challenge that we must come together to solve. That is what Vectra does through our channel network. We will continue to invest in simplifying our program structures and strengthening our value propositions to ensure our partners can add rich value for end customers and enjoy the revenue growth that goes along with that."