Trukkin Middle East has raised over $3.5 million in its latest funding round as the technology-driven logistics firm looks to scale up its services across the GCC.
The company based in Saudi Arabia and the UAE has received funding from marquee investors from the AL-Namlah Family Group, the Al-Madi Family Group, and the Abanumay Family Group. Batic Investments and Logistics, a publicly listed company on Tadawul, remains as one of the key investors in the start-up.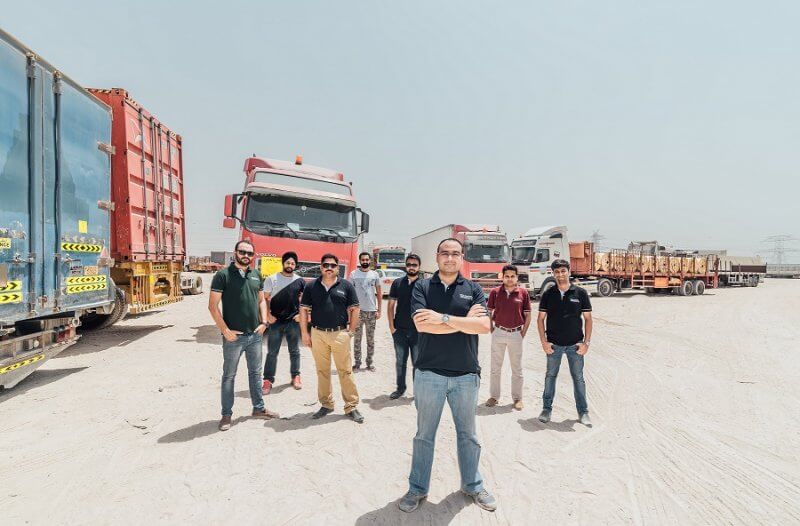 By adding the new capital to the company, Trukkin will be able to significantly scale their services across the GCC region. The company has shipped to over 200 locations in the Middle East. In Saudi Arabia alone, Trukkin has completed over 10,000 long-haul, business-to-business truck movements. That is a significant accomplishment given that the country represents nearly 50 percent of the overall GCC market opportunity.
Founder and Chief Executive Officer Janardan Dalmia explained how their model works. "Trukkin operates on an 'asset-light' model, meaning it doesn't own the trucks. Our focus on overall service lets us improve both the customer and transporter experience and also increase asset utilization and reduce inefficiencies."
Trukkin serves a wide range of customers. Through its app and online marketplace, the company brings together shippers who need more transparency and easier access to trucks with truckers who need better access to demand and higher fleet utilization. The firm's client base ranges from businesses who order close to 100 trucks a day to ones with smaller needs who order as few as three trucks a month.
According to the firm, its operations are fully aligned with the Saudi Vision 2030 plan to diversify the country's infrastructure, with a specific focus on the National Industrial Development and Logistics Program (NIDLP). The NIDLP is working to make Saudi Arabia a "leading industrial powerhouse and a global logistics hub."
CEO Dalmia said the company's aggressive growth strategy fully supports the vision. "Trukkin is building up its marketplace to connect thousands of mostly independent truckers. The long-haul land transport market is highly fragmented and disorganized, and our aim is to institutionalize and professionalize this business," he explained.