Kanzeh.net, the UAE-born custom made T-Shirt e-commerce store celebrates its third birthday with an expansion of its services and the launch of the new sister store: Varsity-jackets.com.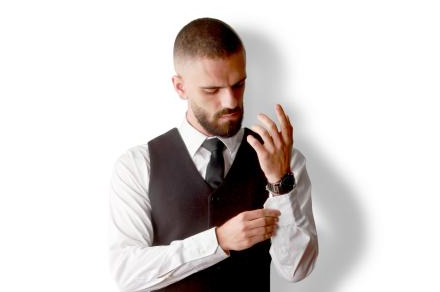 The launch of the new website marks a new era for the company and aims to reach out to a wider audience.
The e-commerce website that started as a simple Instagram page in 2015, has transformed into a full-fledged e-store. It offers its customers fresh and trendy designs that draw inspiration from pop culture and Arabic calligraphy. The Sharjah free-zone based start-up has seen an increase in demand on its custom designs by 800 percent in the recent months.
"Since inception, our company's main goal was to be spontaneous and innovative. We wanted to provide our customers with a unique way to express themselves while combining the artistic Arabic calligraphy with trends, pop culture references and local slang," said Amir Sebai, CEO of Kanzeh.
"When I launched the company with my co-founder back in university, it was only meant to be a side project to do while studying. However, it almost instantly captured my heart and became my main priority and focus, especially after noticing how our customers were happy to use our T-shirts as a way to reflect their personalities."
The company has grown from being a two-man operation and a value of $150 to a $500,000 twelve-man show. Initially, Kanzeh targeted customers in the UAE only, and soon after it began exporting to the rest of the GCC and then worldwide. The e-commerce firm experienced a few spikes in its growth throughout its journey, the most significant one being in September 2017 when the first e-commerce website was launched where it saw a growth spurt of 800 percent.
"The launch of our new website marks our expansion into bigger markets and aiming to service schools and universities," Kanzeh added.
"While we have worked with several entities in the past, it was mainly due to referrals and word of mouth."
Kanzeh also works with B2B clients to provide uniforms, textiles and promotional products.