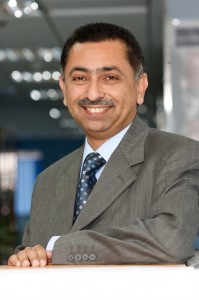 The UAE and KSA may have been behind 10 European operators when they became the first Middle East countries to launch LTE in November 2011, but they also got in before 15 other European operators. This is clearly not a technology where the region is lagging behind.
Furthermore, within the last year operators in Bahrain, Oman, Qatar, Saudi Arabia, Kuwait and the UAE have launched LTE networks, with Saudi leading the way with three. There are also seven additional committed LTE deployments, including Bahrain, Jordan, Kuwait, Lebanon and Oman.
According to Booz & Company, around 7.5 million Middle East subscribers will be on LTE by the end of 2015 – with 5.4 million of those in Saudi – representing a CAGR of 197 percent.
Ihab Ghattas, Assistant President, Huawei ME, says the 4G ecosystem in the Middle East matured greatly during 2012 with stakeholders overcoming many of the initial hurdles faced in the early days of network planning.
"Greater dialogue between local regulators, private sector entities and service providers were perhaps the most significant facet of that development, allowing the industry to capitalise on a greater number of technology innovations and turn them into sector-wide opportunities for service advancement," Ghattas says.
"The 4G networks launched in the Middle East over the past one to two years are also now starting to reveal many valuable insights about what works and what doesn't. I think that many operators were fortunate to have established solid quality-of-service (QoS) metrics at the onset of local 4G projects – particularly for LTE mobile broadband deployments – which have in turn provided them with a tangible business rationale for how to optimise those investments in 2013."
Young in age
The figures and story so far are impressive, but it is important to note that LTE is still in its early stages of maturity and several roadblocks remain, particularly for the enterprise.
"The spectrum fragmentation and scarcity, lack of devices and limited geographical coverage are limiting factors for the adoption of 4G wireless broadband by enterprises," says Dany Sammour, Principal, Booz & Company.
"Enterprises usually prefer to rely on stable and established technologies, for they have too much at stake and they are risk averse. A faster connectivity alone would not be an attractive value proposition to them. The lack of innovative, compelling and mature services running on top of LTE networks – and that would allow enterprises to save costs and be more agile – have also been a limiting factor to the adoption of LTE."
The principal advantages of 4G are higher bandwidth capacity and better coverage.
Both result in improved delivery of more advanced services – like video and real-time data – and are possible thanks to LTE's intelligent coordination between towers and frequencies, says Mervyn Kelly, EMEA Marketing Director, Ciena.
"This function allows for better infrastructure sharing among more subscribers, and fewer 'dead zones' in large metropolitan areas. Among more advanced applications, lower latency is also a key benefit, allowing faster response times for things like online gaming and other real time applications."
Ala Jarrar, Engagement Manager, Ericsson, adds: "4G supports a full IP-based network and harmonisation with other radio access technologies, and it is the natural evolution choice for GSM/HSPA, as well as CDMA or WiMax operators, thereby enabling a single unifying global standard for even higher scale economies — and simpler roaming."
Cloud, M2M and verticals have been highlighted as growth areas that operators can move towards to increase the enterprise penetration of 4G.
However, whilst many organisations are evaluating options, actual revenue contribution remains to be proven, Jarrar says.
"The most targeted industries by 4G operators are automotive, metering and grid, POS terminals, retail and e-health because of the high capacity potentials and performance capabilities that meet their requirements. Such segments did not until this point in time get full advantage of 4G deployments, as operators are focusing on mass market where typical MBB end users belong," Jarrar says.
"Other operators are studying how 4G can offer fixed-like services toward enterprise customers, swapping their current access technologies. 4G also has immediate potential in providing fixed broadband replacement in rural areas where fiber layout is challenging. It can also be used as an initial broadband offering for small markets where HSPA has not taken hold."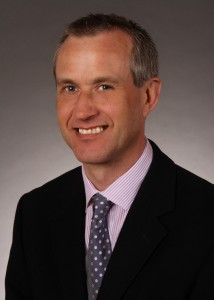 Future is bright
Looking forward over the next 12 months, there is no doubt the Middle East will witness further LTE network developments and uptake, with operators pushing actively forward with go-to-market LTE strategies.
With more and more 4G-enabled devices becoming available and strong collaborations forming between the manufacturers and network vendors, the adoption is set to become widespread.
Furthermore, Kelly anticipates that higher data rates will enable a variety of innovative applications such as teleconferencing, distance learning and entertainment.
"All of which use significant video content. Higher reliability will also enable enterprises to confidently roll out applications that rely on dependable coverage throughout their operating areas," he says.
However, Ghattas believes the transition to 4G throughout 2013 will depend upon the ability of the telecommunications field to increase ease-of-access to broadband experiences for more people in more locations.
"On the mobile front, that will first and foremost require introducing more LTE-compatible products to the region not just at the premium level but along a diversity of price points. A focus on the customer experience will also be crucial for both fixed-line and mobile broadband networks," he says.
"Rather than deploying new technology for the sake of novelty, we need to remain mindful of how that access is relevant to specific subscriber groups, and whether services are packaged and structured in a way where uptake is likely to be maximised. With more operators now confirming plans for 4G investments – including those in Oman, Bahrain and Kuwait – the broadband landscape will continue to be area of great activity looking ahead to 2013."
Not this year
According to Sammour, LTE will "definitely" play a key role in the digitisation space, but this will not happen in 2013. Until then, enterprises need to start building the "required capabilities" to prepare themselves accordingly.
"There is no doubt around the impact that 4G will have on enterprises, especially in the Middle East. However, 2013 might be a bit too early to see any significant change. One of the major advantages of 4G would be to serve as substitute in those cases where the fixed telecom infrastructure is poor or absent, connecting more households and small businesses in remote areas," he says.
"This will definitely expand the reach of different enterprises. Yet this would require availability of low frequencies (digital dividend), which is not yet the case in the region today. LTE will also definitely accelerate digitisation and promote innovative ways of communicating and working together, but this impact will take several years to appear."
Faster connectivity and having livelier online presence is likely to increase productivity and even reduce operational costs for those enterprises that embrace it.
With LTE, some enterprises will also start witnessing faster interactions between their remote agents and their backup systems via real-time mobile applications and cloud services, resulting in more accurate and up-to-date records," Sammour says.
"Enterprises are expected to witness innovation in automating specific processes by making use of the speeds and coverage offered by LTE. All these changes will be shy in 2013 but will definitely have a tremendous impact two to three years from now."
So 2013 may not be the year of 4G, but it certainly won't be a quiet time for the technology either as the Middle East continues to complete the shift from 3G.