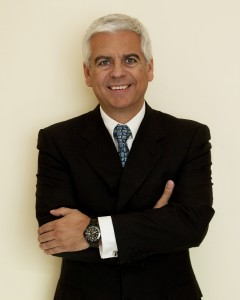 Forty for you, sixty for me and equal partners we shall be. A witty quote to be taken with caution from Gerald Barzan. Partnerships formed for integrations are a necessary procedure in order to achieve success. As the saying goes; no partnership is successful unless all parties stand to benefit.
However, sometimes things don't pan out the way they were planned. Perhaps sometimes they weren't planned properly at all, and perhaps even sometimes someone just completely discarded an extremely good plan. Either way, a partnership and, critically, a project stands to suffer when a breakdown occurs.
Finding the fault
In any situation, when things go bad, the first thing you can do is finish wallowing in self-pity and begin to identify where the hinges began to become unstuck.
"An absence of loyalty, a lack of clarity, a change in customer requirements, all these things can cause major issues," says Khaled Kamel, Regional Channel Manager, Brocade.
"The inability to positively confront someone has always been a problem in my experience. It's a soft skill, but if you can confront each other in a deal, when things aren't going to plan, then you can set about trying to get things sorted. In any case, if people don't speak up, then both parties suffer in silence."
What's more worrying, Klaus Middeler, Director, Marketing Development, Ericsson, believes, is that systems integrations can turn sour even after the project has finished.
"The main reasons are false expectations, unclear responsibilities and a lack of communication. Too often partners assume their view of a situation is the right one, instead of making the effort to exactly specify what is the expected behaviour."
Learning from mistakes
Every company can reel off a number of personal examples of failed partnerships, whether it's through experience or word of mouth. In any case, the examples stand as a reference point for each business going into a systems integration, whether that be the end user, the reseller or the vendor.
"You see some horribly failed partnerships in the press from time to time, here and internationally," says George DeBono, General Manager, MENA, Red Hat.
"This is why you need to do the proper research. You need domain experience, relative experience for the sector with which you're dealing. If it's a financial entity you're working with – you need someone with financial experience. These decisions can be a make or break business move – you don't want to be anyone's guinea pig."
Kamel explains, "We've signed partners who wanted to get out of a partnership with our rivals.
"This is just because they didn't deliver on their commitment. I've seen partners sign an exclusive deal, meaning that only our solution would be quoted, but then we've found out that they've quoted us plus two other solutions as well. This is a betrayal of trust. One, they weren't honest. Two, they lied whilst putting the competition against us without us knowing. How could we trust them after this? This kind of thing results in a cancelled partnership on the dot."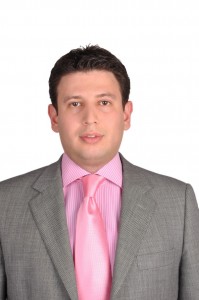 Though perhaps to some, the challenge of overcoming hurdles is the key to proving one's worth.
"There are always challenges on each project. It's how the partner deals with the challenge that matters," Ciaran Forde, Vice President, Enterprise, MEA, CommScope says.
"The best companies will seize the opportunity to show their ability to solve tough problems. This is when strong collaboration between manufacturer, partner and customer comes to the fore."
Facing the consequences
"The successful man will profit from his mistakes and try again in a different way," said American writer Dale Carnegie. However, when it comes to business, these wise words may mean a lot less when a hefty sum of money is at stake.
Marc Jessiman, Solutions Director, Dimension Data, highlights the key project complications which result from failed partnerships.
"The end result is that projects are consistently completed late, over budget, or fail to meet agreed upon requirements. Companies also have little chance of completing their project on time, on budget or with the required functionality," he says.
Forde elaborates: "Not only does a customer lose out financially when a project goes wrong, but they also lose valuable time invested in that partner relationship. Individual organisations have specific requirements and specific ways of doing business, and working closely with a partner to understand each other takes time."
DeBono warns of the legal implications of struggling relationships which are bound by contract.
"The worst case scenario is a long, drawn-out legal battle – nobody wants to go through that. This is why the initial contract discussions take so long. When everything is going swimmingly, the contract is a waste of time and paper, but when it all turns sour, it becomes more important than ever," he says.
However, IT a is competitive industry and there is far more at stake than just people's pocket weight.
"Reputation is majorly important," explains Hani Khanfer, Channel and Pre-Sales Coordinator, Smartworld.
"If we're being given a reference for a project and we don't pull through then our reputation is going to really suffer, and in the Middle East, reputation is so important, it's critical. If someone is looking towards us to fulfil requirements agreed on, and we don't deliver then we're going to face major consequences," he says.
"When the partnership fails during a project delivery, the first priority is to protect the interest of the client," believes Middeler.
"There might be an impact on cost or delivery time, but the client should not be affected in case a planned partnership runs into problems during a delivery."
Laying the right roots
No company can ever be 100 percent certain that the partner of its choice is going to work out. Trouble can brew at any time during a business transaction and with multiple teams and elements of a project coming together, some issues are unavoidable. However, IT experts believe that multiple steps can be taken in order to lower the risk of an unsuccessful project.
Bhavish Sood, Research Director, Gartner, says that a 12-point evaluation must be taken into account before any partnership is considered.
"A 12-point parameter is set in place which looks at vision and execution, geographic coverage, availability of experienced and on-site consultants, resources from service providers meeting client expectation of organisation's corporate culture, price and pricing model, track record and reference, process depth, scalability, methodology, experience, strategic partnership, industry experience, RFP response, communication and presentation skills, contract length, terms and conditions and, finally, cultural and language compatibility."
However, above all, keeping strong communication links between all players involved as well as being clear on client requirements and needs can be the difference.
"The expectations need to be crystal clear. Roles and responsibilities need to be defined in a way that every stakeholder during the delivery knows who does what. It needs to be clear who bears which risk," says Middeler.
"A successful partnership must have an appropriate project management methodology as it is critical to adopt a standard approach to managing projects," adds Jessiman.
"The most important thing is trust, above all. You need to maintain an element of trust, otherwise you could end up leading a client astray and that's when problems really start to arise," concludes Khanfer.