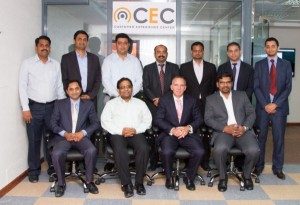 Copy data management company, Actifio, and dedicated Middle East partner, Spectrami, have launched a Customer Experience Centre in Dubai dedicated to enhancing the customer experience for their wide breadth of partners and users.
The experience centre replicates a complete data centre, fully installed with Actifio copy data management software, as well as servers from all major vendors including VMware, Oracle, and HP. The data centre will be used as a demonstration for Actifio and Spectrami services, eliminating the need for expensive and lengthy onsite POCs.
"All the major software servers are active, so basically every client will be able to come in and test the software regardless to what technology they run on," said Anand Choudha, Managing Director, Spectrami.
"Actifio has one of these in Boston and it's been really successful, we wondered how we could replicate that here?"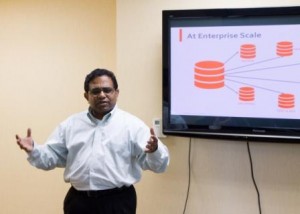 The thought process, he claimed, began when feedback on the sales pitches were so strong that Actifio's ability to follow through on technological promises needed to be demonstrated in real time.
"The feedback from the ideas is, "Wow, is this real?" It's backup in minutes, we can restore your solutions in minutes – that's magic. But we need now to bridge the confidence gap."
Choudha claimed that customer POCs took planning, shipping demo boxes, and a whole load of activity, so the company decided on a way to cut this process short. "This lab environment simulates the backup process and shows the customer in real time, so it offers a hands on access to our technology. Not only this, but it can also be done virtually – we can log on through the web and demonstrate as if it were in our office, so people don't have to travel here if they don't wish to."
Spectrami said that a significant investment had been made into the project in order to demonstrate its commitment to the region. And Actifio CEO and Founder, Ash Ashutosh, also present, claimed that the services of Actifio are highly important in today's society, backed up by the company's impressive growth in quick time.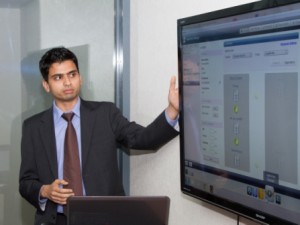 "Companies change societies, and why is this important?" he asked. "Take one photo on an iPhone, that's a simple 1MB. Now back that up to your laptop, then your tablet, then post it and share it, Instagram, Twitter, Facebook, that's now 6MB for one tiny photo. Now imagine this at enterprise scale. People love making copies and this is why the copy data market is worth $44bn. Perspective? Big Data is eight times smaller than copy data – that's why this market matters," he explained.
"Our message; we want to free users from the tyranny of brute force of copy data management."
With that, Actifio and Spectrami announced the official opening of the Customer Experience Centre by demonstrating a live system backup. "The ROI for us is showing our customers what we can do for them and how we can do it. That's ROI enough," said Choudha.
"Also, this will save us costs and time on POCs because this is everything you need."