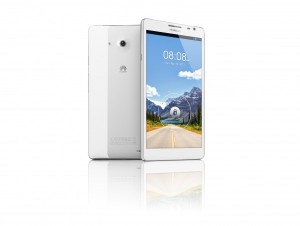 Huawei's consumer handset devices are now available, for the first time, to the public in Oman, following a distribution agreement with ABT.
The vendor's global range of consumer electronics – including smartphones, tablets and mobile Wi-Fi devices – has been available in the sultanate through telecom operators, but the ABT partnership will allow its products to be sold directly and indirectly to customers, Huawei said.
"Although a young brand, Huawei's consumer device portfolio has grown rapidly over the past several years in the Middle East, which is in no small part a result of establishing ties with renowned local partners such as ABT," said Ashraf Fawakherji, Vice President, Huawei Devices Middle East.
As part of Huawei's push into Oman's retail sector, the vendor has confirmed the availability of its latest smartphones, the Ascend P2 and the Ascend Mate. The P2, Huawei claims, is the world's fastest 4G LTE smartphone, while the Ascend Mate is the world's largest smartphone, sporting a 6.1-inch screen.
The devices will appear on retail shelves immediately, Huawei said.
"Huawei has shown great ambitions in offering unique smart devices to customers around the globe," said Pradeep Tripathi, Group CEO, ABT.
"We at ABT are very excited to start our collaboration with Huawei as we together work to bring the latest global technology to local customers across Oman."
As part of the contract, owners of Huawei devices will also be able to use nine Huawei-authorised service centres across the country, as well as 25 collection centres supported through ABT.