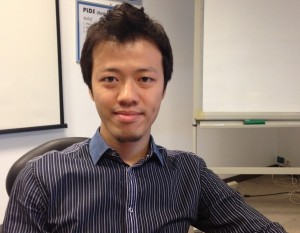 Plextor recently unveiled its next-generation of SSD (solid-state drive), which uses the world's smallest 64-gigabit NAND memory chip on 19-nanometer (nm) process technology, at Computex 2013.
During the show, Plextor also showcased its award-winning consumer SSDs and specialised solutions for industry and enterprise. Consumer products on display included the 100K IOPS-capable M5 Pro Xtreme, the entry-level M5S, and the new M5M mSATA SSD.
The industry and enterprise products on display included the tiny eMMC, mSATA SSDs, and NGFF SSDs, and a 2.5-inch, ultra-high-endurance SLC SSD. An extreme, temperature-resistant, power-protected MLC SSD was shown as a sample of the customised solutions available from Plextor. This drive is capable of delivering random maximum read/write speeds of 94,000/81,000 IOPS at temperatures between -40 and +85°C, Plextor said. The SSD utilises tantalum capacitors to prevent data loss in the case of power interruption.
Plextor is focused on developing extremely reliable high quality SSDs, it said. The vendor claims that its consumer SSDs are the most reliable in the industry with an annual failure rate of only 0.16 percent.
Bill Liu, Regional Manager, Channel Marketing and Sales, Plextor, said, "We are the pioneers in SSD technology and Plextor boosts a team that has already shipped nearly 3 million SSDs worldwide. The strength in R&D, world class manufacturing facilities, and having one of the world's largest teams of SSD firmware engineers gives Plextor an edge in the market and allows it to enjoy market leadership position globally.
"We are happy to introduce our world-class SSD products in Middle East market place and the encouraging response from the market is allowing us to invest more in the region to serve customers better."