Having joined Emitac Enterprise Solutions (EES) as the Chief Executive Officer earlier this year, Tony Alam, shares insights on the evolving systems integration landscape and plans for the region.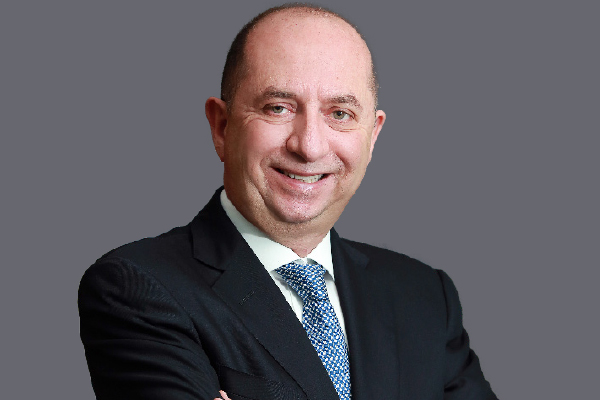 How do you see the market shaping over the course of the year?
Although the market is definitely challenging, today IT is an enabler of all businesses and, therefore, a necessity. People cannot do without their IT requirements. Even during recession, governments need to keep serving their clients. IT has become a must-have component of every business. Our role is to optimise the operations of our customers and help them to reduce cost. This can be done through a number of ways such as moving to cloud services, enabling customers to be more efficient and responsive to their end-users.
What kind of opportunities do you see to optimise cost for customers?
Moving customers to cloud is one option as it can cut costs up to 30 percent. Another opportunity is to manage services on their behalf, this allows them to focus on their core business. Thanks to our experience, team and the tools that we have, we can also cut costs in terms of services.
Emitac had launched a managed services portfolio in late 2014. Do you now have a full-fledged portfolio?
We do boast a full-fledged portfolio now. We are not in BPO but more on the infrastructure front, when it comes to management of network, systems, service, storage, desktop and security. We have a professional team and experts for executing this. Managed services is a big chunk of business for any organisation today.
Do you have on-premise and remote support as well?
Yes, we have both, on-premise and remote. We are encouraging our customers to understand better the concept of remote support because it can help to reduce costs further. We have tools and software that allows us to manage any customer easily from anywhere.
Recently we have also added DR-as-a-Service and Backup-as-a-Service to the portfolio. Today, we have the bandwidth to build a Disaster Recovery plan on behalf of our customers. We are looking to manage everything around security for our customers.
Do you see cloud as more of a threat or an opportunity?
It is certainly an opportunity. The IT market is dynamic, there is a major change every couple of years. But the biggest change we have seen in the last four years is because of mobility. Mobility is transforming the way things are. And, at the same time, it is creating many opportunities because data is growing and the number of users are increasing. This is why we are creating more data centres. Cloud is not at all a threat. Moving from the traditional way of doing business where systems and servers were sold, and installing and maintaining it to more services-oriented is a big deal. There are many opportunities in services and it also yields much better margins.
Is it a consultative-led approach that you take with your clients?
Customers today are knowledgeable and smart. They are well-acquainted with the developments in the technology world. However, our approach is definitely consultative where we sit with them and try to see, which solution is best suited to them. We discuss their next three to five years IT strategy and take that into consideration when presenting our offerings to them.
How was 2015 for you? Which were the verticals where your business grew the most?
In 2015, we experienced a growth of around 15 to 20 percent, which is more than the industry average. The growth was mainly in government, telco to some extent, and private sector.
Are you investing in building skills in-house in terms of engineers, pre-sales and post-sales? Is there any particular technology in focus for these skillsets?
We have been doing that over the last four years – building skills and training. However, the market is quite competitive as well. Price is still a differentiating factor, but the problem is we can always train but cannot always retain. This is a challenge, which everyone faces in the industry.
We are building expertise on infrastructure services including, cloud, mobility, security, storage, network, desktop and anything, which is around that spectrum.
What is your vision for Emitac?
Emitac's 40-year-old legacy comes with a lot of strength. My vision is to become a regional infrastructure service provider. We aim to be the number one choice for customers when it comes to infrastructure.