Cloud and data centre solutions firm Equinix has launched a partner programme last year, further cementing their commitment to their channel partners. The company's Director for EMEA Channel Sales Eric Saillard sat with Reseller ME to discuss the dynamics and advantages of the new programme.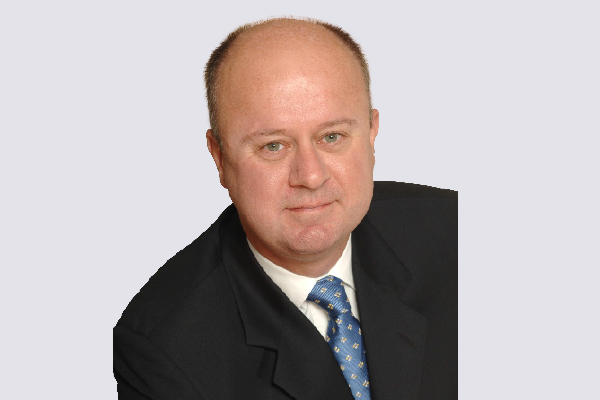 Can you please share some of the highlights at Equinix over the last year?
Over the last year, we have structured different partner activities and programmes. We had to start everything from scratch, in this respect, so we had the advantage of being able to be more organised in devising the programmes.
We have designed different programmes depending on a partner's specific strengths and needs. If they want to resell products and solutions – we have reseller programmes for them. And, if they want to refer business to us, we also have referral programmes and so on.
Our partners will have to begin by identifying and understanding, which categories they fit into. After that, we'll begin introducing them to the different levels in the programme from Bronze, Gold to Platinum. Categorising them as such, will enable us to pinpoint the value that each partner brings to the company. Having the programme gives our partners a tangible recognition of their contribution and relationship with Equinix.
We have introduced the programmes in Europe during the months of February and March last year. We decided not to roll it out across all the regions we operate in simultaneously because we believe it takes time to customise the programme based on varying business aspects in different parts of the world.
What kind of benefits can your partners look forward to with the programme?
The first benefit the programme has is the recognition that you are an Equinix partner. This is important because until now, our company treated both partners and end-users in a similar way. There's nothing wrong about that but it is not always what a partner is looking for. They want a company that they can build a long-term business relationship with. Therefore, they are always looking for partnerships that can enable them to find new opportunities for growth. These types of dynamics did not exist with us earlier, and this is changing now.
From our perspective, another benefit is the transformation within Equinix's culture. There has been a shift in our mentality – we are now more partner-centric, which is already a big change for our company and for our partners. What's more is that we now have specific channel marketing budgets, which gives us the freedom to conduct specific activities with our partners.
For partners, there are also a number of financial advantages. They can expect to get more financial returns with us because a high number of sales from them means high returns for us as well.
While our programme may not be specifically very different from other vendor programmes in the market, I believe it is important to let channel players know that our programmes exist, it works and the processes are in place.
What are the different hierarchies in your partner programme?
We have four levels – Bronze, Silver, Gold and Platinum. Bronze is the entry level, organisations at this stage can be those who are brand new partners for us and have not done any business with Equinix previously. After a few dealings with them, we can start promoting them to Silver. Both Gold and Platinum levels come at a revenue commitment, but, of course, offer various benefits.
What do you think is the biggest challenge for partners today?
If you look at traditional partners, those who are focused on legacy hardware and software integration; most of them have had some difficulties in projecting themselves in the world of cloud computing over the last three years.
We all know we have to do it (cloud) but we don't always know how to go about it. At the same time, customer demands are constantly changing, so partners are always on their toes, trying to keep up with these requirements.
Our mission as a vendor is to provide our channel partners with assistance that goes beyond sales. We try to familiarise them with the world of cloud computing. They already understand what they need to bring to their customers. What they need to comprehend next is how they can deliver the right cloud technologies and bring more value to their customers' businesses.